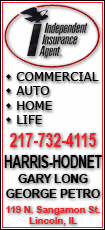 Over the past decade, insurance premiums have grown much more quickly than wages and inflation. That wasn't the case this year. But to help slow the costs of health insurance, companies are increasingly offering coverage that requires their workers to pay more of their medical expenses before the insurance will kick in.
In just one year, the percentage of workers enrolled in high-deductible insurance of $1,000 or more jumped from 12 percent to 18 percent.
"We may be seeing the tip of the iceberg of a trend towards less comprehensive, skimpier health insurance coverage for many working people," said Drew Altman, president and CEO of the Kaiser Family Foundation, which conducts health research.
The shift toward high-deductible insurance was most dramatic for workers in small businesses, where more than one in three covered workers must pay at least $1,000 out of pocket before their plan will start to pay a share of their health care bills. Generally, the more liability customers assume for their health expenses, the less insurers will charge them.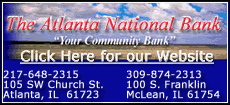 Often, high-deductible plans are coupled with health savings accounts. Consumers that enroll in such plans can set aside money on a pretax basis and then use the savings to help pay for some of their medical expenses. Also, the accounts can be used to help pay for retirement.
The Bush administration has aggressively pushed the accounts as a way to lower health inflation and make consumers smarter shoppers. Altman said the Kaiser survey released Wednesday shows more companies opting for health saving accounts. But a bigger trend was the movement toward high-deductible plans with no savings component.
Northtowns Orthopedics of Buffalo, N.Y., made the transition to a high-deductible plan with a health savings account about three years ago. The company also contributes to an employee's savings account -- enough to cover 70 percent of the insurance plan's deductible.
"We were in double-digit increases every year leading up to the decision to move," said Joel Farwell, Northtowns' administrative executive. "The costs for our local HMOs was basically a runaway train."
Many workers didn't like the move, particularly those with higher medical expenses, but Farwell said he's certain most of them have saved from the move and get better health care. The company saved about $4,000 per family as a result of the change to high-deductible insurance.
"The slowing rate of growth in health insurance premiums shows we are moving in the right direction, but much more needs to be done to make health care coverage more affordable for consumers and employers," said Karen Ignagni, president and CEO of America's Health Insurance Plans, the trade group for insurers.