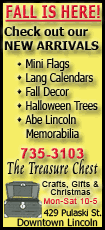 Meanwhile, a sobering outlook from General Electric Co. reminded the market of the far-reaching effects of the more than year-old credit crisis.
Investors were mildly hopeful that the $700 billion bailout would win approval, albeit with some important changes, following two days of testimony on Capitol Hill by the country's top economic leaders. The momentum intensified Thursday as President Bush summoned congressional leaders to a meeting aimed at securing the legislation.
Treasury Secretary Henry Paulson and Federal Reserve Chairman Ben Bernanke urged lawmakers on Tuesday and Wednesday to quickly sign off on the plan, which would help prop up the economy by removing billions of dollars in risky mortgage-related assets from financial firms' balance sheets.
White House officials have yielded to a key demand by congressional leaders, agreeing to include widely supported limits on pay packages for executives whose companies benefit. Major elements are still being worked out, including how to phase in the mammoth cost of the package and a plan to let the government take an ownership stake in troubled companies as part of the rescue.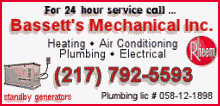 GE announced that it was lowering its outlook for third-quarter and full-year earnings, citing unprecedented weakness and volatility in the financial services markets. That disappointing news shaved some of the gains in stock index futures.
Dow Jones industrial average futures rose 5.00, or 0.04 percent, to 10,865. The Dow fell 29 points on Wednesday.
The Standard & Poor's 500 index futures fell 0.70, or 0.06 percent, to 1,192.30, and the Nasdaq 100 index futures rose 8.50, or 0.51 percent, to 1,680.50.