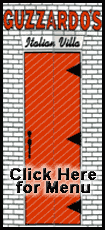 About 66 percent of oil production and 61 percent of natural gas output in the Gulf of Mexico remains shut-in after the passage of Hurricanes Gustav and Ike, according to the U.S. Minerals Management Service. The Gulf area is home to a quarter of U.S. oil production and 40 percent of refining capacity.
Mexico's state oil company said Tuesday it temporarily reduced oil production because U.S. refineries damaged by Ike have canceled shipment orders.
Petroleos Mexicanos, or Pemex, lowered its daily output by 250,000 barrels a day. The company said it expects production to be back to normal by the end of the week. Pemex produced an average of 2.75 million barrels a day in August, the latest available output figure.
OPEC's decision earlier this month to cut production by 520,000 barrels a day and militant threats to Nigerian oil operations have added to the supply shortage.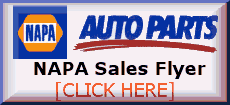 Traders are also concerned about the turmoil in the U.S. financial system will impact economic growth and crude demand from the world's biggest economy.
President George W. Bush strongly urged Congress to act quickly to pass a $700 billion financial industry bailout, warning Americans in Wednesday speech that failing to act fast risked dire economic consequences such as disappearing retirement savings, rising foreclosures, lost jobs and closed businesses.
"Markets hate uncertainty, and this thing is hanging over everybody's head," said Gavin Wendt, head of mining and resources research at consultancy Fat Prophets in Sydney. "I don't think anyone is too keen to take a position in oil either way right now."
With the administration's original proposal facing significant changes in Congress, top House leaders issued an upbeat statement late Wednesday saying there was progress toward revised legislation that could pass. Bush summoned presidential candidates Barack Obama, John McCain and legislative leaders to an extraordinary White House summit in hopes of hashing out a deal.