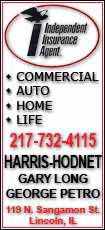 Whether or not U.S. companies get the go-ahead to sell nuclear fuel and technology to India, the country's nuclear officials are confident they will get their uranium.
"If a deal with Congress doesn't happen, we will have business with other countries. So simple," said SK Malhotra, a spokesman for India's Department of Atomic Energy.
India reached nuclear trade agreements with Russia and France in January, though the government has held out on implementing them until a U.S. deal goes forward, said Shreyans Kumar Jain, chairman of India's state-run Nuclear Power Corp. Ltd., which runs all 17 of the nation's nuclear reactors.
The agreement before Congress would overturn three decades of U.S. policy by allowing nuclear trade with India, even though India has not signed a global treaty against the spread of nuclear weapons.
The deal enjoys broad support among leaders of both American political parties but, with other priorities on lawmakers' plates, there's no certainty it will get the nod before Congress adjourns this month ahead of November elections.
What would happen then is unclear.
Meeting Thursday in Washington, Indian Prime Minister Manmohan Singh and U.S. President George W. Bush expressed hope that Congress will approve the agreement.
Singh was to go on to France, where he was expected to ink India's nuclear agreement with that country.
American companies worry they could be shut out of the Indian market. General Electric Co. helped build India's first nuclear reactor in the 1960s, and GE would love to rekindle that relationship.
"It's a $30 billion-plus market in India. There's a huge opportunity for a company like GE," said Kishore Jayaraman, regional head of GE operations in India, Sri Lanka, and Bangladesh. "We have been pushing for it."
Today, India gets just 3 percent of its energy-about 4,100 megawatts- from nuclear power. By 2032 the government plans to quadruple total generating capacity, to 700 gigawatts, with nuclear accounting for 63,000 megawatts.
That adds up to about 40 new nuclear reactors, worth some $80 billion, according to Jain.
A key limiting factor on India's nuclear expansion has been access to uranium. Despite an aggressive hunt in basins, thrusts, and folds across the country, known domestic deposits will support only 10,000 megawatts of nuclear capacity.
"All reactors are going to be sourced from foreign vendors and tied to fuel supply agreements," Jain said.
Previously, India was largely unable to buy nuclear fuel and technology from abroad, because of its refusal to sign the Nuclear Nonproliferation Treaty and its testing of atomic weapons.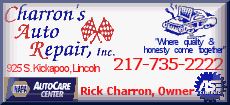 On Sept. 6, under heavy lobbying by the United States, the 45-nation Nuclear Suppliers Group made a historic exception for India. That opens the door for nuclear sales to India -- but, in the U.S. case, Congress must approve.