Light, sweet crude for November delivery was down $3.37 to $104.65 a barrel in electronic trading on the New York Mercantile Exchange by midday in Europe. The contract rose overnight $2.29 to settle at $108.02.
"The bailout is a real focus of the market because it's seen as being quite important to the direction of the economy," said David Moore, a commodity strategist at Commonwealth Bank of Australia in Sydney.
"To the extent that the latest news suggests it's not going to be passed as quickly as markets had thought, that would have an impact on the oil price," he said.
Negotiations among congressional leaders broke down late Thursday. Democrats blamed the House Republicans for the apparent stalemate. Those conservatives have complained that the plan would be too costly for taxpayers and would be an unacceptable federal intrusion into private business.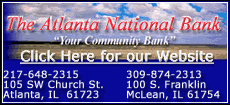 One group of House Republican lawmakers circulated an alternative that would put much less focus on a government takeover of failing institutions' sour assets.
Talks were to resume Friday on the effort to bail out failing financial institutions and restart the flow of credit that has begun to starve the national economy.
Earlier Thursday, U.S. President George W. Bush hosted presidential rivals John McCain and Barack Obama and top congressional leaders at the White House in a bid to show unity in resolving a national financial crisis, but it broke up with conflicts in plain view.
"The stronger the commitment to the relief program, the more positive that would be seen toward stabilizing the U.S. financials," Moore said. "As these negotiations wax and wean, it's affecting a whole range of markets."
Prices were supported by tight global supply, especially in the U.S., where the impact of Hurricane Ike and Gustav is still being felt on Gulf of Mexico oil operations.