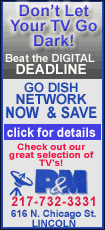 The voting results were released Thursday at a shareholder meeting in Wrigley's hometown of Chicago. Holders of two-thirds of the company's roughly 272.7 million outstanding common shares had to approve the deal for it to go through. The company did not say what percent approved.
The deal, announced in April, includes financing from famed investor Warren Buffett -- who revealed this week that his company, Berkshire Hathaway Inc., will invest at least $5 billion in Goldman Sachs Group Inc., a survivor of the credit crisis rocking Wall Street.
Shareholders at the meeting asked if Buffett's investment in Goldman Sachs would affect financing for the Mars deal. Bill Wrigley Jr., the company's executive chairman, was quick to dismiss any concerns, saying the financing would not be a problem.
At last report, Berkshire had $31.2 billion cash on hand at the end of June.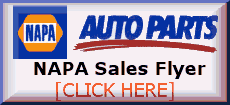 Instead, Wrigley focused on the future of the business and its growth opportunities. Wrigley, the fourth-generation family member to lead the business, told shareholders the gum maker respected its past as a family-run business but had to look forward. He called the day "momentous."
The sale ends more than a hundred years of Wrigley's being family run, though Mars, founded in 1911, is still run by descendants of founder Frank Mars.
Wrigley was founded in 1891 by the current chairman's great-great-grandfather William Wrigley Jr. and its first two brands were Juicy Fruit and Wrigley's Spearmint gums. The company was first publicly traded in 1923, he said.
"We must respect the past, but at all times do what's right for the future," he said.