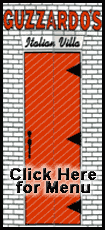 "It's like a bomb went off," said Lisa Halili, owner of Prestige Oysters Inc., which is among the largest seafood harvesters in Texas and Louisiana.
Hurricanes Ike and Gustav hit the region's fishermen hard, causing the industry to lose an estimated $300 million in Louisiana alone. The storms scattered debris in waterways and bays, broke docks and smashed boats. They killed hundreds of acres of oyster reefs with waves of shocking saltwater, and suffocated others with grass clawed from the shore and washed into the Gulf.
Hundreds of Galveston area fishermen were left jobless and they have few, if any, other options, their employers said.
Texas restaurant owners are also feeling the effects.
Seafood prices are up $2 to $3 a pound and shortages of shrimp, halibut and sea bass emerged in the first week after Ike, said Nafees Alam, vice president of Dallas Restaurant Group.
Menus aren't changing, but South Prairie Oyster Bar owner Will Wickman said he hasn't seen a Gulf oyster at his suburban Fort Worth restaurant since Hurricane Gustav. His oysters now arrive from the northwest, and customers pay as much as $3 more a dozen.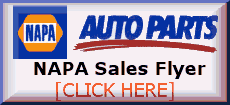 "And we're not really making anything at that," Wickman said. "But we've got to have oysters. It's kind of like going into 7-Eleven. You got to have the Big Gulp."
Galveston Bay fishermen haul about 9 million pounds of Gulf shrimp and 3 million pounds of oysters each year, said Lance Robinson, a coastal fisheries director with the Texas Department of Parks and Wildlife. About 60 percent of oysters sold in the eastern U.S. come from Texas and Louisiana, the bulk from Galveston Bay. The U.S. consumes about 1.1 billion pounds of shrimp every year, according to the National Marine Fisheries Service.
Louisiana's commercial fishermen have the largest haul in the lower 48 states at more than 450,000 tons a year, with the bulk of the landings made up of shrimp and menhaden, small fish used for fish meal. The state's haul is worth about $270 million a year and representatives of its $2.6 billion seafood industry are seeking federal relief.
Texas's commercial haul -- much of it shrimp -- is valued at about $172 million and on par with many other states -- between 38,200 and 53,100 tons a year.
Michael Ivic, who runs Misho's Oyster Company in San Leon with his father, is desperate to drive a boat out and comb a dredge along the floor to clean the oysters. He figures he has two weeks to save whatever reefs remain.