Freddie Mac reported Thursday that its nationwide survey found that the average for 30-year, fixed-rate mortgages rose to 6.09 percent this week, up from 5.78 percent last week. Last week's rate had been the lowest level for 30-year rates since February.
The increase, which pushed rates above 6 percent for the first time since early September, was blamed on turbulent financial markets, which in recent weeks have been hit by the biggest upheavals on Wall Street since the Great Depression.
"Mortgage rates followed Treasury bond yields higher this week amid market uncertainty over the current state of the economy," said Freddie Mac chief economist Frank Nothaft.
The big declines in mortgage rates before this week were attributed in part to the government's announcement on Sept. 7 that it was taking over Fannie Mae and Freddie Mac following huge losses the companies experienced because of soaring defaults on mortgage loans, reflecting the deep slump in housing.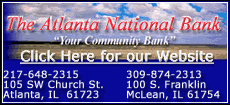 In a nationally televised address Wednesday night, President Bush urged Congress to quickly pass a $700 billion rescue package for the nation's financial system. Key House and Senate lawmakers said Thursday that they had reached an agreement in principle on the major parts of the plan.
The Freddie Mac survey showed that other mortgage rates rose this week as well.