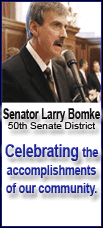 The deal marks the second time in six months that JPMorgan Chase has taken over a financial institution crippled by bad mortgage bets.
The deal will cost JPMorgan Chase $1.9 billion. The Federal Deposit Insurance Corp., which insures bank deposits, said it would not have to dip into the insurance fund as a result of the seizure.
The Seattle-based thrift has roughly $310 billion in assets and was searching for a lifeline after piling up billions of dollars in losses due to failed mortgages.