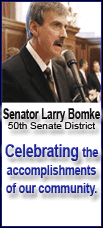 The LCHS Marching Railers are having one heck of a season. These youngsters marched for 10-12 hours each day for 14 days in August and now that school has begun, they are on the field every morning at 7 am for 2 hours of practice before school. They have even had evening and Saturday practice to prepare for competition. This past weekend our Marching Railers competed in the Mt. Zion Music Competition and came home with 1st place percussion and 1st place overall field presentation. They then went to Dwight on Sunday to again compete and came home with 1st place horn line, 1st place drum line, 1st place drum major and 2nd place overall field presentation.
---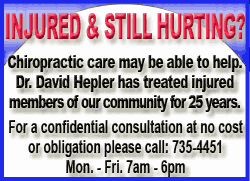 ---

Kiwanis Club of Lincoln updates:
Kiwanis just donated $500 to the Community Action Head Start classrooms in Logan County to purchase new resources for the parent center. The previous materials were old books and VHS tapes (circa 1980) that were no longer relevant. The funds will be used to purchase updated books, DVDs and other resources to assist Head Start parents in their journey to preparing for job searches, books to read to their children and parent development resources. Kiwanis looks forward to providing parents with updated resources that reflect current issues, parenting methods, relevant job search data and the diversity of today's families. On Wednesday night, Kiwanis held an installation dinner at Rusty's. Tom Zurkammer was named President.
---

Together For Lincoln having community worship service
Together for Lincoln would like to invite the residents of Lincoln to participate in the Community Worship Service on Sunday, September 28th at 6:30 PM at the Lincoln Christian College and Seminary Chapel, 100 Campus View Drive. The service will feature multiple styles of music, and will last about an hour. This service will cap off the day of nearly 100 service projects performed by over 850 people from churches in our community.
The Guest Speaker for the worship service is LC Sutton. Dr. Sutton is currently the Associate Professor of Christian Ministries at Lincoln Christian College. Prior to moving to Lincoln two years ago, he taught eight years at Winston-Salem Bible College in North Carolina. While at Winston-Salem, he taught Christian ministries and Theology class. He also served as the Academic Dean for seven years. He is a graduate of Lincoln Christian College and Seminary and has completed a D. Min. at Emmanuel School of Religion. LC has held preaching and youth ministries in Illinois, Indiana, and North Carolina. LC is married to Deiadre Sutton and they have three children, Jessica, Ashley, and Eric.
---

Fire Department joins in community event
The Fire Department is also working with Together for Lincoln by using some of their volunteers on Sunday to install fire detectors in homes for free. It is worthwhile to note how the two organizations are working together to protect children and families. The fireman spearheading the LFD on this program is Ben Roland.
---

P & M Communications open house Sat Nov 4
Bob Metz, the owner of P & M Communications, 616 N. Chicago in Lincoln, invites the public to come to their open house next Saturday Nov 4. There will be free refreshments and Bob and Jim Ash will be doing a live radio remote on 96.3 FM starting at 10:00am. Stop on by to see the guys and check out the two large showrooms filled with high quality HD TV's that have been significantly marked down for the weekend.
---

Fit for Seniors at the park district
An Exercise class designed totally for the Senior Citizen. The park district began this class earlier this year and their only problem was they weren't offering if often enough. So they have listened to their loyal and dedicated attendees and have added one more day per week. Join them at 9:45 a.m. Monday, Wednesday and Friday as Jacki Pavlik puts you through your paces. Jacki will help you focus on increasing mobility, flexibility, balance and muscular strength. As with their other Spin and Group Exercise classes they are included in a Circuit or Full Access membership.
---

Dance the night away
The VFW Dance Club is having a dance Sunday Sept 28.
The band for the night is The Hodgetts. The post is located at 915 5th street in Lincoln and you can find out more information by calling Rosalie Knollenberg at 732-4695. The dance is from 6:30 to 9:30 pm.
---
Got a good piece of news, information or something that we can all brag about? If you do, e-mail Mike and let us tell everyone about it. Plus you can win cash. Every submission, whether we use it or not, will get your name in the "Close Up" grab bag. At the end of the month we will draw a name and someone will get $25.00 just for dropping us an e-mail. If you wish, we will be happy to donate your winnings to the organization of your choice. You can contact Mike at mikefak@lincolndailynews.com.
[By MIKE FAK]