Crisis boosts urge to regulate in Europe

Send a link to a friend
[September 27, 2008] PARIS (AP) -- In France, President Nicolas Sarkozy says the death knell has rung for freewheeling, U.S.-style capitalism. German's finance minister calls it downright "dangerous." Even the leader of more Wall Street-friendly Britain says financiers need closer watching, maybe on a global scale.
What Europeans call, often with a hint of derision, the "Anglo-Saxon" model of capitalism - with less rules, less government and, for years, more growth - is now being called fatally flawed as the financial crisis strengthens advocates of tighter regulation of banks and financial markets in Europe.
It's a political shift that could recalibrate the economic direction of Europe as it braces and tries to survive the financial aftershocks from the earthquake that has rocked and destroyed financial institutions across the Atlantic.
The crisis has put new momentum behind measures to be unveiled by the European Commission on Oct. 1 that include plans to strengthen rules on the capital that banks must hold back and the way credit rating agencies are overseen. Other measures being pushed by some European leaders in response to the crisis include bans on short selling of securities and tighter controls on executive compensation. The European Parliament called this week for tighter controls on hedge funds and private equity investors, an idea so far rejected by top EU officials.
Sarkozy, initially quiet on the crisis, in now proving among the most outspoken critics of the bankers and lenders who led Wall Street to disaster. He says they must punished, at least financially.
On the issue of executive pay, made even more of a hot-button topic by Wall Street's turmoil, he's given business leaders in France until the end of the year to agree to more "acceptable practices" or said he'll do so through parliament - which his party controls.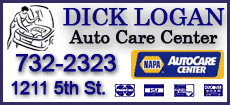 "The idea of the all-powerful market, unconstrained by any rule or political intervention, is mad. The idea that markets are always right is mad," Sarkozy said in a stinging speech Thursday, sounding more like a leftist on a soap box than the conservative he professes to be.
The financial industry, he thundered, has "perverted the fundamentals of capitalism."
After years of enduring calls from economists and corporate executives to free up their economies with a more hands-off, Anglo-Saxon style of governance, Europe's leaders have leapt at the opportunity provided by the U.S. financial meltdown to vaunt the merits of continental Europe's more interventionist traditions. There's been some quiet gloating in Europe, combined with real fear that the U.S. turmoil will freeze growth, push unemployment back up and make it tougher for nations and households alike to make ends meet.
German Chancellor Angela Merkel said last week that the United States had been irresponsible to let major banking and credit institutions operate with too little government oversight.
Merkel pointedly recalled that she tried to win support for greater transparency and regulation on international markets at the G-8 summit of world leaders in Heiligendamm, Germany, last year but that governments including that of President Bush did not heed her warnings.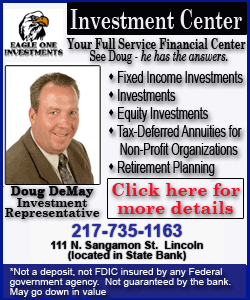 "In the beginning, there was no chance without people saying: 'Let the markets get on with it, we don't need more transparency, and everything is working with rating agencies,'" Merkel said.

"Now we have moved on - because America, and Britain too, are saying: 'Yes, we need more transparency. Yes, we need better standards for rating agencies.'"

Merkel's finance minister, Peer Steinbrueck, went even further on Thursday, when he criticized what he called an "Anglo-Saxon" attitude in the U.S. and Britain that encouraged risky lending and investment practices because of "an exaggerated fixation on returns."

"The argument used by these 'laissez-faire' purveyors was as simple as it was dangerous," he told German lawmakers.

German government spokesman Ulrich Wilhelm said Germany considered itself "vindicated," and said that in addition to ongoing efforts to ensure better liquidity and risk management, leading industrial nations should consider whether more action is needed.

Even British Prime Minister Gordon Brown, long considered a safe pair of hands when he ran the British treasury but now overseeing an economy tumbling toward recession, is playing the "told-you-so" card.

Speaking on the BBC, Brown called for more international cooperation in supervising the financial industry and reform of international institutions such as the International Monetary Fund and the World Bank.

"This set of events is making people realize that some of the things that we proposed years ago, but we couldn't get consensus on, need to be done," he said.

---

Associated Press Writers Elle Moxley and Bob Barr in London contributed to this report.
[Associated Press; By GREG KELLER]
Copyright 2008 The Associated Press. All rights reserved. This material may not be published, broadcast, rewritten or redistributed.