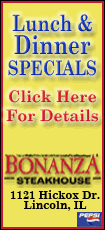 In a land where TV blares no-money-down pitches and everything from homes to furniture to college education is bought with borrowed money, the crisis on Wall Street is causing the credit market to seize up. On Main Street, this means fewer loans and smaller loans at higher rates - when they are available at all.
No one is quite sure how bad it will get, especially with the fate of the proposed $700 billion government bailout unknown. But people's inability to borrow has potentially dire effects, since consumer spending accounts for two-thirds of U.S. economic activity.
"If not fixed fairly soon, we may find that individuals and smaller businesses have much higher costs for borrowing - or in the worst case are unable to borrow at all," said David Stowell, finance professor at Northwestern University's Kellogg School of Management.
Freitag, a 43-year-old freelance writer in Cincinnati, was surprised when she tried to get a credit card from home improvement chain Lowe's Cos. this month. She got the skimpy $1,000 credit line bumped up to $2,000 after she complained, but even that wasn't enough.
Freitag calculated that her purchases would add up to almost $9,000, including the $6,000 for her roof, which was damaged in a wind storm this month. Now she will have to take out a consumer loan, which has bad consequences: Merely searching for the loan could hurt her credit rating, and she will have to start paying it back right away.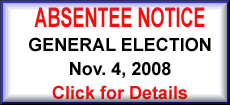 "These are needs," said Freitag, whose husband recently lost his job in corporate video production. "I am not going out and buying a designer kitchen."
There was little improvement to be found Friday in the credit markets, where corporate borrowers go for loans, an indication that consumers may continue find it difficult to borrow money.
The overnight London Interbank Offered Rate - LIBOR - fell to 2.31 percent from 2.56 percent Thursday, a decline that may make it easier for banks to obtain very short-term loans. But the LIBOR tied to longer terms dipped only negligibly suggesting banks were less willing to loan each other money for longer periods of time.
More than half of adjustable-rate mortgages are tied to LIBOR.
Ryan, 37, a social worker in New York City, can finally afford a home in one of the most expensive housing markets. But he can't get a mortgage.
Swiftly pre-approved by his bank for a loan last February, he went back this month after finding the apartment he wanted. But he was told he had to fill out a 17-page application to get re-approved - even though he had since added $50,000 to his bank account. While he waited for approval that ultimately never came, the apartment was sold out from under him.
"As a first-time homebuyer, in a way conditions couldn't get any better," he said. "If you can get your mortgage, rates are going down to the point where average people can afford them. But with the banks so paranoid, it's just tough getting one."
Homebuyers are not the only ones hard-pressed to get a loan. Calvin Parker, 39, a mechanic, was shopping for car parts in Harrisburg, Pa., to keep his 1997 Dodge Caravan going until he can meet the daunting terms for a new car.