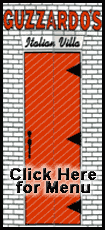 To prevent closures and layoffs, lawmakers approved legislation Tuesday that would allow revenue from Illinois' special-purpose funds to be used to finance the continued upkeep and operations of state programs and state attractions.

State Sen. Larry Bomke, R-Springfield, said that the governor must still approve this funding. Though Blagojevich has frequently used money from Illinois' dedicated funds to pay for state spending, he has not publicly supported the use of these fund dollars to finance the programs. If the revenue is not approved, the health care providers, state parks and historic sites that were affected by the cuts are expected to close or substantially reduce or eliminate services.

Earlier this week, the Illinois Senate unanimously voted to concur with the House's override of substantial, controversial changes made by the governor to long-awaited ethics legislation. House Bill 824, which will go into effect on Jan. 1, 2009, bans campaign contributions from contractors who do more than $50,000 in state business to declared candidates for the office that would award a contract to the donor.

The measure also requires businesses with state contracts to register with the State Board of Elections, which will create a searchable database linking the businesses' names to disclosures of all their contributions to political committees. Any incomplete or falsified filings would be a criminal offense, punishable by a fine.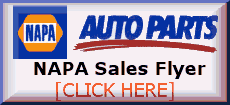 Though the passage of House Bill 824 was met with relief and widespread support, another ethics proposal Senate Bill 780 was the source of concern and criticism. Although Senate lawmakers approved the new ethics proposal introduced by the governor, reform advocates and most legislators said that while they agree with the intent of the governor's proposal, they believe the measure is flawed and needs more work before it should become law. It is widely expected that the legislation will not advance in the Illinois House.
The measure would prohibit lawmakers from holding a second job in local government and would make the process by which lawmakers approve their own pay raises more difficult. It also expands the contractor contribution ban to all statewide officials, legislators and political parties, regardless of who is awarding the contract. Finally, Senate Bill 780 requires lawmakers and candidates to disclose the names of lobbyists who give them more than $5,000 in compensation.
Also this week, the Commission on Government Forecasting and Accountability made public a long-awaited, independent study on the state's correctional centers. Bomke said the study confirms that Illinois' prisons are overcrowded and that there is a growing need for additional prison space.
The study, conducted by Peoria-based PSA Dewberry, confirmed that by 2016 the Illinois Department of Corrections will need another 2,735 beds to accommodate the projected growth in the inmate population. Currently, Illinois' prison system far exceeds capacity.
Senate Republican lawmakers have been pushing for a system to review Illinois prisons, arguing that a long-range plan should be in place to further analyze the existing system. Until such a system can be implemented, Bomke has called for a moratorium on prison closures in Illinois.
___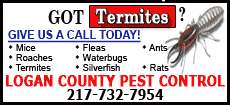 Vetoes overridden this week:
Champaign quick-take -- House Bill 3106/PA 95-0974 allows quick-take proceedings to take place in Champaign for flood control purposes.
Community colleges -- House Bill 4189/PA 95-0880 classifies community college districts as units of local government that must adopt resolutions regulating the political activities and the solicitation and acceptance of gifts by their officials and employees.
CTA board members -- Senate Bill 2679 stipulates that CTA board members may not hold another office that pays more than $15,000 annually -- currently $5,000.
Graveyard trustee compensation -- House Bill 5022/PA 95-0981 provides that the compensation of a public graveyard trustee may not exceed $1,000 per year.
Municipal hotel operators tax -- Senate Bill 2676 increases the hotel operators tax in East Peoria and Morton by 1 percent.
Scrap processors -- House Bill 4668/PA 95-0979 requires metal scrap processors to make and record a copy of a driver's license or ID card of anyone selling recyclable metals worth at least $100, and prohibits a transaction if the person cannot provide the necessary identification.
TIF -- House Bill 4548/PA 95-0977 authorizes a TIF extension for the village of Libertyville from 23 to 35 years.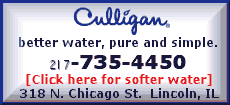 TIF -- Senate Bill 2298 extends the life of the TIF districts created by the village of Milan and the city of West Frankfort from 23 to 35 years.
Waiting room fee -- House Bill 4956/PA 0980 provides that a circuit clerk may charge a children's waiting room fee of $10.
Wrongful imprisonment -- House Bill 230/PA 95-0970 increases maximum statutory awards for any person convicted and imprisoned by the state for one or more felonies that he or she did not commit, allows these individuals to file an action for a certificate of innocence, and stipulates they can qualify for job training and continuing education through the Department of Employment Security.
___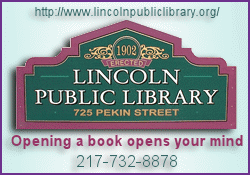 Amendatory vetoes overridden this week:
Ballot questions -- Senate Bill 2190 requires that individuals and groups who raise or spend $3,000 advocating or opposing a question on the ballot must register with the State Board of Elections. Registration requirements are already in effect for other political committees.
Contraband -- Senate Bill 1975 states that if a penal institution employee brings in weapons, firearms, firearm ammunition, explosives, lock tools, cutting tools or electronic contraband, it is unauthorized contraband.
Counselor licensing -- House Bill 953/PA 95-0972 authorizes licensed marriage counselors and family therapists to treat mental, emotional or nervous disorders or conditions and requires insurance coverage.
County settlements -- House Bill 4450/PA 95-0975 provides that crime victims must be notified whenever there is a settlement, verdict or judgment of more than $500 against a county, county sheriff or county employee.
Fairness in lending -- Senate Bill 1879 increases fines that can be levied against lenders for violating the Human Rights Act by discriminating on the basis of race, gender, disability or national origin.
Hospital charge limits -- Senate Bill 2380 limits hospital charges for those without insurance to 135 percent of the hospital's cost to provide the service.
Insurance coverage -- House Bill 1432/PA 95-0973 changes the definition of "serious mental illness" to include eating disorders, including anorexia nervosa and bulimia nervosa.
Land conveyance -- House Bill 4653 requires the director of the Department of Corrections to convey the former Hannah City Work Camp to Peoria County.
Library grants -- House Bill 4527/PA 95-0976 increases the amount of certain grants from the state to public and school libraries.
Occupation study -- Senate Bill 2632 requires the Department of Commerce and Economic Opportunity to conduct a study to identify current and projected shortages in critical occupations and specific skill sets within Illinois businesses and industries.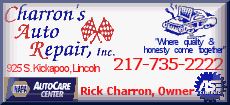 Responsible Fatherhood Act -- Senate Bill 1864 requires the study and establishment of a responsible fatherhood initiative.
Shingles vaccine -- House Bill 4602/PA 95-0978 requires insurance to cover the cost of a shingles vaccine that is ordered by a physician for enrollees older than 60.
Student health condition instruction -- Senate Bill 2685 requires teacher institutes in Cook County to include instruction on prevalent student chronic health conditions.
___
Amendatory vetoes accepted this week:
AEDs -- House Bill 1279/PA 95-0712 requires public and private outdoor facilities focusing on cardiovascular exertion to have an AED and a trained user on the premises during all physical fitness activities.
All Kids program -- House Bill 1533 requires the Department of Healthcare and Family Services to publish All Kids cost-sharing requirements in newspapers; it further requires the department to submit copies of all contracts awarded for the administration of the All Kids program to the General Assembly. The bill also requires an annual audit of the All Kids program by the auditor general.
CTA/RTA bailout -- House Bill 656/PA 95-0708 contains the RTA regional sales tax hike and CTA bailout. Allows the CTA to sell $2 billion in bonds, impose a real estate transfer tax rate and includes $50 million for downstate transit needs. An amendatory veto by the governor allows senior citizens to ride the CTA/RTA for free.
Drug trials -- Senate Bill 2340 allows law enforcement agencies to dispose of large quantities of seized drugs prior to trial, so long as a sufficient quantity is preserved for trial purposes.
Health insurance -- House Bill 5285/PA 95-0958 requires continuing coverage for students who take a medical leave from college.
Homemaker workers -- House Bill 4144/PA 95-0713 allocates $64.2 million to the Department of Aging for pay increases and health care benefits for workers represented by the Service Employees International Union.
Illinois Health Policy Center -- House Bill 3286 creates the Illinois Health Policy Center to provide guidance in matters related to the development of health policy.
Notarial records -- Senate Bill 546 creates a pilot program that will require notaries to create and complete a "notarial record" for every residential property transfer located within Cook County.
Transaction processing -- Senate Bill 2327 commissions a study of the cost of high-volume transaction processing systems.
[Text from file sent on behalf of Sen. Larry Bomke by Illinois Senate Republican staff]