The New York Times reported on its Web site that Citigroup Inc. and Wells Fargo & Co. are bidding in a possible emergency takeover of Charlotte, N.C.-based Wachovia.
The Wall Street Journal also listed Spain's Banco Santander SA as a possible bidder. Both papers cited people familiar with the talks who they did not name.
Wachovia spokeswoman Christy Phillips-Brown declined to comment on the reports, as did Citigroup spokeswoman Christina Pretto. Wells Fargo spokesmen could not be immediately reached for comment.
Wachovia's shares fell 27 percent in regular-session trading on Friday, and shed another 15 percent in after-hours dealings to end the week at $8.50, as investor worries heightened.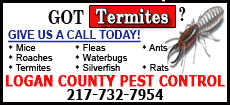 Wachovia's current problems stem largely from its acquisition of mortgage lender Golden West Financial Corp. in 2006 for roughly $25 billion at the height of the nation's housing boom. With that purchase, Wachovia inherited a deteriorating $122 billion portfolio of Pick-A-Payment loans, Golden West's specialty, which let borrowers skip some payments
But like many other banks, Wachovia stands to benefit from the passage of the government's proposed $700 billion rescue plan -- the details of which were emerging from Washington on Sunday.