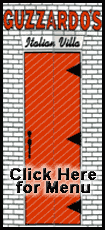 Belgium, the Netherlands and Luxembourg agreed late Sunday to the cash injection to avert a run on Fortis, taking a 49 percent stake in exchange and demanding Fortis resell the share of ABN Amro it bought a year ago -- the very decision that brought about all its troubles.
Fortis, with headquarters in Brussels, Belgium, and Utrecht, Netherlands, is Belgium's largest retail bank, while ABN Amro is the largest in the Netherlands.
The bailout orchestrated by the three neighboring countries and European Central Bank chief Jean-Claude Trichet was meant to restore confidence in the bank before the reopening of markets on Monday after a tumultuous week of imploding share values at Fortis.
Insolvency fears caused the company's shares to tumble more than 20 percent Friday to their lowest level in 15 years. After a brief rally at the open Monday they fell 20 percent again, dipping below euro4.00 ($5.78) in Amsterdam -- less than a fifth of what they were worth before the ABN buy.
Fortis paid 24 billion euros for its share of ABN in October 2007, and said prior to Sunday's bailout it needed to raise around 5 billion euros ($7.3 billion) in cash to maintain financial ratios as it integrated ABN's Dutch retail operations next year.
Fortis had insisted it could meet that shortfall by selling other assets, but analysts were increasingly skeptical as there are few buyers in the market and many sellers.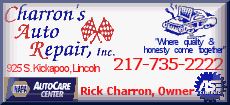 Traders too, appeared to think the bank was over-leveraged. Based on its closing share price Friday, the bank's total market capitalization was 12.1 billion euros ($17.5 billion) -- half what it paid for ABN.
Nout Wellink, the head of the Dutch central bank, said the U.S. financial crisis was partly to blame.
"What is happening in the U.S. has most certainly had an impact on the financial sector in the rest of the world," he told reporters. "Due to rumors, I have to say, Fortis became a bank in a special position."
Monday Fortis said it would be left with excess capital of 9.5 billion euros ($13.8 billion) after its transformation. However it noted that to the extent ABN Amro's retail operations fetch less than 12 billion euros ($17.4 billion), capital would be depleted.
"I am very happy to have this solvency," Fortis CEO Filip Dierckx said at a news conference in Brussels on Monday.