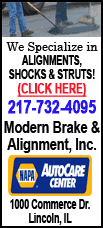 Business fares in early September were down 5 percent in Phoenix and 4 percent in New York compared to the same week last year, according to research by Bob Harrell of Harrell Associates, who tracks airfares. In many other cities ticket prices were up only marginally -- 1 percent in Orlando, 3 percent in Atlanta, 4 percent in Denver and Las Vegas.
The good news in those cities doesn't change the bad news for everyone else: Overall, fares are up -- 11 percent for leisure travel, 6 percent for business fares, according to Harrell. Many individual cities are worse. He found year-over-year increases of 26 percent in Philadelphia, 17 percent in Minneapolis, 15 percent in Newark, N.J., 12 percent in Dallas.
Yet fares in Denver are up only 4 percent over the past year. The reason? Southwest Airlines has been adding flights as United Airlines and Frontier Airlines pull back. By Nov. 2 Southwest plans to have 115 daily flights out of Denver, a nine-fold increase from mid-2007.
Expedia's Travel Trendwatch newsletter says low-fare competition has caused fall fares to decline 32 percent between Denver and San Francisco, and 30 percent from Denver to San Diego. It also noted declines from Indianapolis to Las Vegas.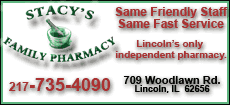 "In the markets where there's less supply, the airlines will definitely try to raise prices, and the customers in those markets will face higher prices," said Greg Schulze, Expedia's vice president of air accounts.
Overseas routes are another area where pricing pressure is working against higher fares. Schulze said that with fewer airline seats flying in the U.S., the number to Europe has actually increased. "They're going to have some seats to fill," he said.
Aaron Thomas, 25, has noticed that the competition seems to be keeping Denver fares in check compared with other cities.
"It hasn't been nearly as bad. I just moved from California, and the price from there has definitely skyrocketed," Thomas said, 25, said after arriving at the Minneapolis airport on a flight from Denver.
His girlfriend, Melissa Walter, a 25-year-old certified public accountant, said she flies from Denver frequently, and had just booked a flight from Denver to Chicago for $280," which is pretty amazing."
Farecast, a travel search site owned by Microsoft, shows that airfares in San Antonio dropped 12 percent this summer from the summer of 2007. Thank AirTran, which entered that market this year. In Austin fares are up 5 percent, but they dropped to Dallas, Los Angeles, Philadelphia, and Phoenix, according to Farecast. JetBlue has expanded in those markets.