Illinois' First District Appellate Court in Chicago upheld a lower court's decision to deny Blagojevich permission to broaden FamilyCare after he was rebuffed by the General Assembly and the secretary of state.
The Democratic governor went ahead anyway, offering FamilyCare to participants with higher incomes, up to $83,000 a year for a family of four. The higher the incomes, the larger the premiums.
In a lawsuit filed by a lawyer and two business-group representatives, Blagojevich lawyers admitted they had virtually no record of the program, according to the opinion written by Judge James Fitzgerald Smith.
Administration officials ''cannot identify program participants, provide them with notice, or monitor payments, they do not even know (or at least have refused to reveal) where the premiums they have collected are kept and how much remains,'' Smith wrote.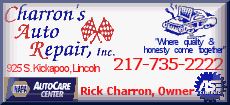 ''You've got an agency which is totally incompetent and a governor and agency head who are breaking the law,'' said Ron Gidwitz, one of the plaintiffs.
Annie Thompson, spokeswoman for Blagojevich's Department of Healthcare and Family Services, said the agency has the information, but just couldn't produce it on the spot at a hearing last spring.
But the plaintiffs never received the information as requested, a spokesman said. Thompson countered the court never ordered the agency to turn it over and would not reveal any of the data Friday, saying a Freedom of Information Act request would have to be submitted.
Unless Blagojevich appeals and the state Supreme Court accepts the case, the issue goes back to circuit court, which would conduct a hearing on whether the program is legal. But injunctions typically are granted when the plaintiffs have a good case.
Blagojevich said in a prepared statement that his staff is reviewing the opinion ''to determine what implications, if any, it has for the FamilyCare Program.''
''We will take whatever actions are necessary to protect working families' access to needed health care,'' the Democratic governor said.
Greg Baise, president of the Illinois Manufacturers Association and a plaintiff, called the lack of records ''appalling'' and said it's likely plaintiffs will ask the judge to appoint an outside monitor to ''unwind'' the program because Blagojevich can't be trusted.
Auditor General William Holland's reviews have repeatedly chastised the Blagojevich administration for its lackluster record-keeping and inability to follow rules in a variety of programs and agencies.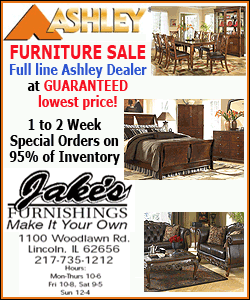 To justify the expansion, Smith said, Blagojevich was picking favorable parts of federal welfare law to enroll participants who don't even qualify for welfare.
''The FamilyCare program, then, is in direct contradiction to the unambiguous language of the code defendants rely upon to operate it,'' Smith wrote.
In early 2007, Blagojevich proposed a $2 billion-a-year universal health insurance program paid for by income-based premiums and $7 billion in new business taxes that lawmakers quickly rejected.
He then focused on a $40 million expansion of FamilyCare, increasing the income maximum for participation from 185 percent of the federal poverty level, or about $38,000 for a family of four, to 400 percent, for 147,000 additional participants.
When lawmakers nixed that, too, he proposed an emergency rule, based on uncertainty in Washington over federal support of the program. But the Joint Committee on Administrative Rules, a bipartisan legislative body, said ''no'' twice.
He argued in later court action aimed at forcing the secretary of state to publish the rules that JCAR is an advisory body that governor's not bound to follow.
The administration began enrolling newcomers anyway, and when ordered to stop by the circuit court, announced it would continue to cover those who had signed up.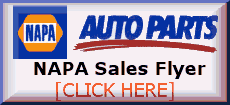 ''It's unfortunate it's taken this long to point out what we felt from the beginning, the governor and his administration had overstepped their bounds,'' Baise said.
[Associated Press, John O'Connor
Copyright 2008 The Associated Press. All rights reserved. This material may not be published, broadcast, rewritten or redistributed.