Japan's benchmark Nikkei stock 225 index slumped 4.12 percent to close at 11,259.86 -- the lowest level since June 9, 2005. In Australia, the S&P/ASX-200 index fell 4.3 percent after falling as much as 5.3 percent.
The bailout rejection dealt a "severe blow to Asia markets right after the Lehman shock," said Mitsushige Akino, fund manager at Ichiyoshi Investment Management in Tokyo, referring to the collapse earlier this month of the U.S. investment bank.
Even if it does passes, the bailout is seen as the beginnning of long, arduous process at cleaning up the bad debt mess.
"Many investors grew even more cautious because of the latest development over the (bailout) bill, and they only see passage of the bill as a minor improvement to the crisis," Akino said.
A couple markets bounced back in signs that some investors thought shares were oversold. Hong Kong's Hang Seng index gained 0.76 percent to close at 18,016.21 after earlier plunging more than 5 percent. India's Sensex was up 2.4 percent in afternoon trading.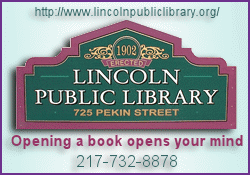 European markets were modestly mixed in early trading Tuesday, with Britain's FTSE 100 little changed at 4,817.79 and France's CAC up 0.3 percent.
In Russia, regulators halted trading on its two major stock exchanges Tuesday after markets there opened significantly lower.
Investors were stunned by the U.S. House of Representatives' rejection Monday of a $700 billion emergency bailout package that would have allowed the government to buy bad mortgages and other sour assets held by troubled banks and other financial institutions.
With elections in November, many lawmakers were unwilling to take the political risk of supporting a measure that many American voters see as an undeserved bailout for rich, reckless investment bankers.
"This is a bad development," Australian Prime Minister Kevin Rudd told reporters in Australia's capital, Canberra. He urged U.S. lawmakers to urgently return to negotiations to come up with a deal that will prevent further infection of world markets.