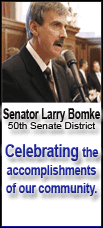 While U.S. political leaders have vowed to revisit the issue, it could be several days before lawmakers could reconvene.
In the meantime, investors likely will proceed cautiously. On Tuesday, economic readings could help shape sentiment. A reading of the Chicago Purchasing Managers' index, which measures business conditions across Illinois, Michigan and Indiana, is due shortly after the opening bell, as are figures on consumer confidence.
But it's likely Wall Street will remain focused on Capitol Hill and the prospects for resurrecting the government's bailout effort, which was backed by leaders of both parties.
Advocates for the rescue plan say it is necessary to jump-start moribund credit markets, which are where businesses turn to finance their day-to-day operations. But fears of bad debt have made banks and other financial houses nervous about lending.
It has become more expensive and difficult to borrow for businesses and consumer alike, a headwind for the economy.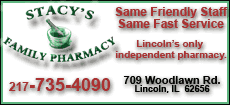 Dow Jones industrial average futures rose 200, or 1.91 percent, to 10,674 after falling more than 777 points, or 6.98 percent, Monday. It was the blue chips' largest point drop and 17th largest percentage drop.
Standard & Poor's 500 index futures rose 31.60, or 2.82 percent, to 1,150.10, and Nasdaq 100 index futures rose 32.25, or 2.13 percent, to 1,544.25.