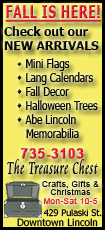 "An economic 9/11," warned Terry Connelly, dean of Golden Gate University's Ageno School of Business, of the potential fallout. As the package went down, panicked investors caused the Dow Jones industrials to nosedive nearly 780 points in their largest one-day point drop ever. Markets across Asia fell sharply Tuesday in the wake of the Wall Street downdraft.
Lawmakers defeated the legislation by a 228-205 vote, although Democratic and Republicans leaders and Treasury Secretary Henry Paulson all pledged to keep working for a package acceptable to all sides.
In the meantime, the economic wreckage that the administration and Congress have warned about -- rising unemployment, shrinking nest eggs and prolonged recession -- might not happen immediately, but that doesn't mean it won't happen at all.
"This is like the advice you get from the doctor who says you should quit smoking," said Robert Brusca, chief economist at Fact and Opinion Economics in New York. "You know he's right. But if you don't, you're not going to die tomorrow and you're not going to die next week. But at some time, it's probably going to get you."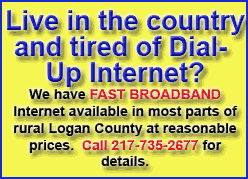 For now, Treasury was expected to work with other government agencies, including the Federal Reserve and the Federal Deposit Insurance Corp., to deal with problems on a case-by-case basis.
"Our tool kit is substantial but insufficient" without a bailout, Paulson warned.
There are some steps the Federal Reserve can take to cushion damage from the worst credit crisis since the Great Depression.
The Fed, which has been providing billions in short-term loans to help banks overcome credit stresses, could keep expanding those loans in an effort to spur financial institutions to lend more freely again. And, it could keep working with other central banks to inject billions into troubled financial markets overseas.
Also, the Fed could make it easier for banks and investment firms to draw emergency loans from the central bank by expanding the type of collateral they pledge to back those loans.
And, if the credit crisis were to turn even worse, the Fed also has the power in extreme circumstances to expand emergency lending to other types of companies and even to individuals if they are unable to secure adequate credit from other banking institutions.
The Fed also could do an about-face and start cutting its key interest rate again. The Fed in June halted an aggressive rate-cutting campaign and has kept its key rate since at 2 percent.
While some Fed officials doubt that another rate reduction would do much to boost confidence and persuade banks to begin lending again, Brian Bethune, economist at Global Insight, insists a deep cut would pack a powerful punch. It would lower the prime lending rate, now at 5 percent, that serves as a benchmark for credit card rates and many other types of loans.