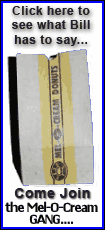 But it comes at a cost: Citigroup Inc. said it will slash its quarterly dividend in half to 16 cents. It also will dilute existing shares by selling $10 billion in common stock to shore up its capital position.
In addition to assuming $53 billion worth of debt, Citigroup will absorb up to $42 billion of losses from Wachovia's $312 billion loan portfolio, with the Federal Deposit Insurance Corp. agreeing to cover remaining losses, if any. Citigroup also will issue $12 billion in preferred stock and warrants to the FDIC.
The remainder of Wachovia will include its asset management, retail brokerage and certain select parts of its wealth management businesses, including the Evergreen and Wachovia Securities franchises. It will continue to be a public company under the Wachovia name.
The agreement comes after a fevered weekend courtship in which Citigroup and Wells Fargo & Co. both were reportedly studying the books of Wachovia Corp., which was weighed down by losses linked to its ill-timed 2006 acquisition of mortgage lender Golden West Financial Corp.
Wachovia, like Washington Mutual Inc., which was seized by the federal government last week, was a big originator of option adjustable-rate mortgages, which offered very low introductory payments and let borrowers defer some interest payments until later years. Delinquencies and defaults on these types of mortgages have skyrocketed in recent months, causing big losses for the banks.
Wachovia shares, which had slumped as the global credit crisis intensified in recent months, dropped $8.16, or 81.6 percent, to close at $1.84. They had traded as high as $52.25 over the past year.
Citigroup shares, meanwhile, fell $2.40, or 11.9 percent, to $17.75. Its shares have traded between $12.85 and $48.95 in the past 12 months.
With the acquisition of the bulk of Wachovia, Citigroup has reclaimed its title as the biggest U.S. bank by total assets -- $2.91 trillion. In terms of how shareholders value each company's stock, Bank of America Corp. remains the largest U.S. bank, followed by JPMorgan Chase in second and Citigroup in third place.
Wachovia's takeover marks a dramatic shift in Citigroup's outlook. Just a short time ago, Citigroup was under the scrutiny of investors worried about the possibility of its collapse given its massive exposure to mortgage-backed securities.
The New York-based bank has not turned a profit for three straight quarters, and lost a total of $17.4 billion during that period after writing down its assets by about $46 billion. That's the most write-downs of any U.S. bank.
But the Wachovia deal is viewed by some analysts as a vote of confidence in Citigroup's capital strength.
"We are skeptical that the FDIC would have brokered a deal to sell Wachovia's assets and liabilities into weak hands," said Sandler O'Neill & Partners analyst Jeff Harte in a note to investors.
Still, Citi said during a conference call with investors Monday that it expects net income to decline in the third quarter from the second quarter, but to be an improvement over the first quarter's results. Citigroup posted a loss of $2.5 billion in the second quarter and a loss of $5.1 billion in the first quarter.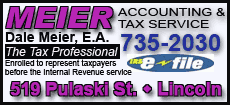 What's more, Standard & Poor's Ratings Services on Monday placed the investment-grade ratings on Citigroup on watch for possible downgrade, noting continued pressures on the bank's own performance from writedowns on its loan portfolio.
While the acquisition of Wachovia does not materially add to the bank's risk, "Citigroup's own market-disrupted assets and mortgage loan exposures pose significant risk," S&P said.
The failure of the government's proposed $700 billion rescue plan for financial institutions casts doubt on whether Citigroup will be able to rid itself of some of Wachovia's bad debt. Some expected the bank to take advantage of the plan and potentially sell toxic mortgages and other assets it gained from Wachovia for a higher price than the bank actually paid for them.
But House lawmakers voted down the bailout proposal on Monday afternoon, sending the broader market into a downward spiral.
Joe Heider, president of Dawson Wealth Management in Cleveland, said he believes Citigroup will still go forward with the deal, but noted that at this point, anything is possible.
"If Citi would walk away from the Wachovia deal that would just create more unsettled nerves on Wall Street," Heider said. "The market could drop significantly more."
A Citigroup spokeswoman was asked about any clause in the agreement that would allow the bank to bow out of the acquisition. She referred to wording in the news release announcing the deal that said the transaction, which has been approved by the boards of both companies, is still subject to approval by Wachovia's shareholders and regulators, and must close by Dec. 31.
The FDIC asserted Monday that Wachovia did not fail, and that all depositors are protected and there will be no immediate cost to the Deposit Insurance Fund.
Federal Reserve Chairman Ben Bernanke, in a statement Monday, said he supports the "timely actions" taken by the FDIC "which demonstrate our government's unwavering commitment to financial and economic stability."