Benchmark crude for May delivery was down 86 cents to $51.78 a barrel by mid-afternoon in Europe in electronic trading on the New York Mercantile Exchange. The contract rose $4.25 on Thursday to settle at $52.64.
In London, Brent prices lost 66 cents to $52.09 a barrel on the ICE Futures exchange.
According to data Friday from the U.S. Labor Department, the country's unemployment rate jumped to 8.5 percent in March, the highest since late 1983. A net total of 663,000 jobs were eliminated last month and most economists expect the job cuts will continue for much of this year.
The latest tally of job losses, released Friday, was slightly higher than the 654,000 that economists expected. The rise in the unemployment rate matched expectations.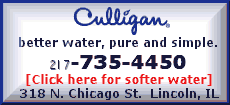 Since the recession began in December 2007, the economy has lost a net total of 5.1 million jobs.
"If the unemployment rate in the U.S. goes up a lot, it would definitely put the brakes on the recent price increase," said Gerard Rigby, energy analyst with Fuel First Consulting in Sydney.
Olivier Jakob of Switzerland's Petromatrix, however, noted that "so far this week the stock market has been able to absorb pretty well the worse than expected employment data and taking it as 'old news.'"
Oil prices have bolted from below $35 a barrel six weeks ago, riding a wave of improving investor sentiment that the worst of the U.S. recession may be over. Crude prices have mirrored a surge in stock markets, with the Dow Jones industrial average up more than 20 percent during the last month.
"At this point, it's more momentum than fundamentals," said Rigby. "People are expecting oil to jump over the next 12 to 24 months."
Investors brushed off evidence this week that U.S. crude inventories are at a 16-year high.