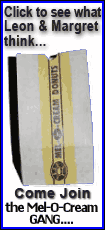 "This month's manufacturing PMI index continued to maintain recovery momentum," the federation said in a statement.
The collapse in trade has forced thousands of Chinese factories to close and the government says at least 20 million people have been thrown out of work. Communist leaders worry about unrest if more jobs are lost.
President Hu Jintao said this week before the Group of 20 summit in London that problems with employment and other areas due to the crisis were "clearly increasing" despite Beijing's 4 trillion yuan ($586 billion) stimulus package.
Economists said the latest data point to a recovery but cautioned that China still depends on the United States and other export markets.
"Manufacturing may soon rebound in China," said Moody's Economy.com analyst Sherman Chan in a report.
However, "China's growth will not return to the pre-crisis pace without a global economic recovery," she said. "It remains a challenge for the government to reach its ambitious growth target of 8 percent for 2009."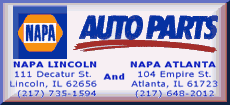 The chance the index will fall back into contraction territory in coming months is "quite small," said Merrill Lynch economists Ting Lu and T.J. Bond in a report.
"Export growth is stabilizing and fiscal stimulus is gaining traction," they said.
The manufacturing component of the logistics federation's survey rose to 56.9 in March from February's 51.2, with new domestic orders at 54.6, up from 50.4. Trade shrank further, but its 47.5 reading was better than February's 43.4.
The federation did not say how many companies took part in the survey but has said in the past it covered more than 700 enterprises.
A similar survey released this week by Hong Kong brokerage CLSA Asia-Pacific Markets showed Chinese manufacturing still contracting in March for an eighth month.
Forecasts by private sector economists of China's growth this year range from 8 percent to as low as 5 percent -- the strongest of any major economy but a sharp drop from 2007's 13 percent expansion.