The Justice Department said Thursday its investigation found that Los Angeles-based Northrop and TRW Inc., which Northrop acquired in 2002, failed to properly test certain parts, known as heterojunction bipolar transistors, made by TRW between 1992 and 2002.
As a result, the companies placed certain defective parts into U.S. military satellite equipment. The government also found that the companies misrepresented and hid certain facts about the parts' reliability.
The settlement also resolves a whistleblower lawsuit filed by Robert Ferro, an employee of research firm Aerospace Corp. and former tester of TRW parts, in U.S. District Court in the Central District of California in 2002. The government intervened in the lawsuit against Northrop in November 2008. Ferro will receive $48.75 million as his share of the settlement.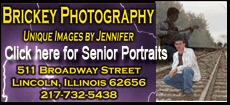 "TRW deliberately suppressed Robert Ferro's findings and sold the components to the government knowing that those parts were likely to fail," said Eric R. Havian, an attorney for Phillips & Cohen LLP, which represents Ferro.
"Even after a satellite in space experienced serious anomalies, TRW still refused to reveal the problems found earlier with the components and had the gall to charge the government millions to investigate what went wrong with the satellite," Havian said.
"Today's settlement demonstrates that defense contractors will be held accountable and that the government will aggressively pursue all allegations of misconduct in the procurement process," said Michael F. Hertz, acting assistant attorney general for the Justice Department's civil division.
Meanwhile, prosecutors said they also settled a contract dispute brought by Northrop concerning its contract with the Air Force to develop and produce the Tri-Service Standoff Attack Missile (TSSAM), a low-cost tactical cruise missile.