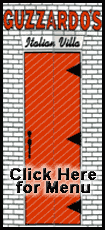 "Even if the economy continues to show signs of improvement, businesses will cut jobs and trim fats to stay lean and mean," said Sung Won Sohn, economist at the Martin Smith School of Business at California State University, Channel Islands.
So far, the public has shown great hopes for the economic policies of new President Barack Obama. But those could fade quickly with more months of layoffs. In Europe for an economic summit, Obama called Friday's unemployment report a "stark reminder" of a need for action at home and abroad.
The recession may well end later this year - Federal Reserve Chairman Ben Bernanke and many private analysts see that possibility - but rehiring historically doesn't get going until after an economic recovery is picking up steam. The jobless rate is expected to reach 10 percent by year's end.
The stock market generally bottoms out before a recovery gets under way, too, and stocks now have risen for four straight weeks.
The Dow Jones industrials rose 39.51 points on Friday after surging 216 points on Thursday and closed above 8,000 for the first time in nearly two months.
Small comfort to millions of laid-off workers. The Labor Department report underscored the recession's toll: a spike in the jobless rate from February's 8.1 percent and a net loss of 5.1 million jobs since December 2007, almost two-thirds of them in just the past five months. And economists say an additional 2.4 million jobs will disappear through the first quarter of next year.
As the downturn eats into companies' sales and profits, they are laying off workers and resorting to other cost-saving survival measures that also hit employees, the report showed. Those include holding down hours and freezing or cutting pay.
"It's an ugly report, and April is going to be equally as bad," said Mark Zandi, chief economist at Moody's Economy.com. "I couldn't see any rays of sunshine. Nothing."
The average work week in March dropped to 33.2 hours, a record low. And nearly a quarter of the unemployed have been out of work for six months or more, the highest proportion since the steep 1981-82 recession.
Margaret Barnett, 55, of Villa Rica, Ga., knows about that. She has been looking for work since she was laid off from a plastics distributor when the recession began in December 2007. She checks job listings every day at an employment agency and thumbs through the classified section of the local newspaper. But no luck.
"It's more people advertising that they need work than people hiring," Barnett said.
And hundreds of thousands of out-of-work Americans soon will exhaust their unemployment benefits in the coming weeks. Congress extended benefits twice last year to a total of 46 to 59 weeks.
Many who have been lucky enough to keep their jobs are seeing their paychecks shrink.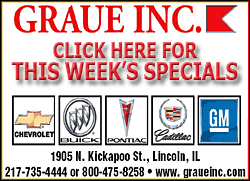 Average weekly earnings declined to $614.20 in March from $615.05 in February. If earnings keep falling, that would give consumers another reason to pull back spending, which would further weaken the economy.
But there have been some positive economic signs recently. Orders placed with U.S. factories actually rose in February, ending six straight months of declines, the government reported Thursday. Earlier in the week, there were better-than-expected reports on construction spending and pending home sales.
And last week a report showed that consumer spending - an engine of the economy - rose in February for the second month in a row - after a half-year of declines.
Still, there was plenty of bad news in the details of the new report. For example, January's job losses were revised much higher, to 741,000 from 655,000, making them the worst in a single month since 1949.