The Dow Jones industrial average clawed higher to end above 8,000 for the first time in nearly two months, and logged an impressive fourth straight week of gains.
The last time the Dow rose for four consecutive weeks was between September and October of 2007 - when the index reached its record above 14,000.
Wall Street's newfound confidence kept swelling this week on better-than-expected economic data, a relaxation in bank accounting rules, and reassurances from the world's finance leaders that they will keep propping up the global economy. The Labor Department's March unemployment report on Friday was the week's last big hurdle.
The job numbers were certainly grim, but not terrible enough to derail the emerging sense of optimism over the past four months that the economy may be beginning to right itself. The Dow finished the week up 3.1 percent.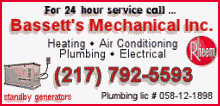 Traders are reacting more moderately to bad news than they might have even a month ago, said Tom Phillips, president of TS Phillips Investments in Oklahoma City.
"If the expectation was for truly horrendous numbers and they're only ugly, that's a good thing," he said.
Employers slashed a net total of 663,000 jobs last month, slightly worse than the 654,000 economists expected. The employment rate jumped to 8.5 percent, its highest level since late 1983, when the economy was emerging from another deep recession.
While many investors are looking ahead to an eventual recovery, others say Wall Street might be just as shortsighted now as it was when it was panicking. Potential pitfalls lie ahead not just for the job market, which has shed 5.1 million jobs since December 2007, but also in corporate earnings reports and outlooks that start pouring in next week.
"We've run way too high here, way too fast," said Joe Saluzzi, co-head of equity trading at Themis Trading LLC.
The Dow on Friday climbed 39.51, or 0.5 percent, to 8,017.59 - the index's highest close since Feb. 9, when the index ended at 8,270.87. On March 9, the index sank to a nearly 12-year low of 6,547.05, but it's now 22.5 percent above that trough.
The Dow's rally has been its biggest four-week advance since 1933.
The Standard & Poor's 500 index rose 8.12, or 1 percent, to 842.50 on Friday. The Nasdaq composite index rose 19.24, or 1.2 percent, at 1,621.87, helped by BlackBerry maker Research in Motion Ltd., whose shares surged on better-than-expected profits.
About two stocks rose for every one that fell on the New York Stock Exchange, where consolidated volume came to 5.7 billion shares.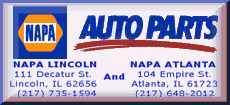 The Russell 2000 index of smaller companies rose 5.94, or 1.3 percent, to 456.13.
Treasurys fell as investors entered riskier assets. The yield on the benchmark 10-year Treasury note, which moves opposite its price, rose to 2.90 percent from 2.76 percent late Thursday.
Traders have been emboldened in recent weeks by better-than-expected readings on key economic factors like housing, banking and manufacturing.