"Responsible Pest Management for Retailers" was developed by U of I Extension personnel George Czapar, an educator on integrated pest management; David Robson, horticulture educator; Martha Smith, horticulture educator; and Michelle Wiesbrook, an Extension specialist in horticultural weed science.

"Previous studies have shown that most homeowners buy pesticides from retail stores with lawn and garden centers and that store employees are often asked to make pest management recommendations," Czapar explained.

"This training will take retailers through the various aspects of integrated pest management and discuss options for pest control. They'll learn how to better understand the label, make sure the display area is safe and help customers choose the most effective pest management controls."

Czapar added that most successful plant care programs use a combination of practices for dealing with pest problems. Pesticides are only one approach, and if they are used, they must be applied correctly and safely.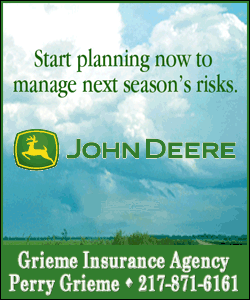 The Web-based course consists of five training components: integrated pest management, understanding pesticides, understanding labels, human pesticide protection and store safety.
Participants must register online and pay a fee to take the course. After successfully finishing all five modules, students will receive a certificate of completion.
This program was partially funded by a grant from U.S. EPA Region 5 in cooperation with the Illinois Department of Agriculture.
For more information, contact Czapar at 217-782-6515.
[Text from file received from University of Illinois Extension]