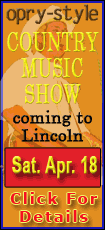 New York-based Bristol-Myers and Otsuka Pharmaceutical Co. Ltd. are prolonging until 2015 a deal to share revenue and marketing costs for the blockbuster psychiatric drug Abilify, which Otsuka discovered.
That partnership was to end in November 2012, about six months after Bristol's top seller, blood thinner Plavix, gets generic competition. Plavix had just under $5 billion in sales last year and is one of the best-selling prescription medicines in the world.
Analysts and investors had been worried that Bristol-Myers revenues would fall sharply in 2013 as a result of the plunge in Plavix revenues.
The company said with the new moves, its earnings per share will be boosted by 30 cents each in 2013 and 2014. Bristol-Myers also confirmed its previous earnings forecast of $1.58 to $1.73 for this year and confirmed it expects earnings per share to grow by 15 percent, excluding charges, from 2007 through 2010.
"This is one of the more significant levers we can pull to improve our business outlook in 2013," said Bristol-Myers spokeswoman Tracy Furey.
Chief Operating Officer Lamberto Andreotti said in the statement the deal would help "transition us to a period of growth in 2014 and beyond" and that the company's balance sheet allows it to pursue other business development opportunities.
Otsuka and Bristol-Myers have shared the marketing of Abilify since 1999. The drug is approved for schizophrenia, bipolar disorder and depression.
With the new agreement, the Abilify deal will run until it loses patent protection around April 2015.
Company officials would not say how much that would increase revenue from Abilify. It had about $3 billion in global sales in 2008, 65 percent of which went to Bristol-Myers Squibb, which also bore all marketing and continuing research costs.
The two companies expect a decision late this year on whether they can also market Abilify in the U.S. for irritability in 16- and 17-year-olds with autism.