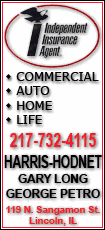 Benchmark crude for May delivery was up 42 cents to $52.93 a barrel by midday in Europe in electronic trading on the New York Mercantile Exchange. The contract fell 13 cents on Friday to settle at $52.51.
In London, Brent prices rose 38 cents to $53.85 a barrel on the ICE Futures exchange.
Crude has jumped from below $35 a barrel in February as investor concerns have eased that the ailing U.S. economy would enter a depression and drag the rest of the world with it. Traders will be watching corporate earnings announcements for signs the recession may have bottomed in the first quarter and for company guidance about coming quarters.
Aluminum producer Alcoa Inc. is set to kick off first-quarter earnings season on Tuesday.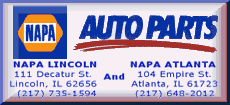 Still, some traders are skeptical whether oil demand that's reeling from a global recession can justify much higher crude prices.
"The good feeling is hanging on, but I still think this is a bear-market rally," said Christoffer Moltke-Leth, head of sales trading for Saxo Capital Markets in Singapore. "I think crude is going to see some pretty firm resistance around $55, then go back down to the low $40s."
Investors were cheered last week by the G-20 meeting in London, where leaders agreed to resist the lure of protectionism during the economic crisis. The nations also pledged more than $1 trillion to combat the global financial crisis.
"The underlying sentiment after this meeting was pretty positive," Moltke-Leth said. "Compared to the depression of the 1930s, the international community is showing that it is committed to working together."
U.S. energy consultancy Cameron Hanover said several factors were contributing to the oil market gains.
"Prices have been advancing, more or less, for seven weeks, and traders seem to have bought into economically vague but hopeful events, a weaker U.S. dollar, higher equities and the seasonal tendency of prices to advance at this time of year," Cameron Hanover said in a note to clients.