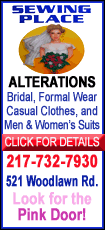 After its worst year for customer complaints in more than a decade in 2007, the airline industry last year flew fewer people but treated them better, arriving on time more often and losing fewer bags. Passengers also were not as apt to be bumped from flights by overbooking, which was a big problem when airlines were running at or over capacity.
The downside: fewer flights, higher prices -- some airlines now charge extra for any luggage -- and fewer frills.
Consumer complaints for the 17 airlines included in the study dipped from 1.42 per 100,000 passengers in 2007 to 1.15 in 2008. Southwest Airlines had the best rate, only 0.25 complaints per 100,000 passengers; US Airways had the worst rate, 2.25.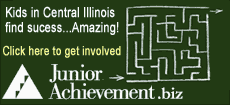 Half of all complaints involved baggage or flight problems such as cancellations, delays or other schedule deviations.
The average on-time performance last year was 3 percent better than the year before, yet nearly one-quarter of all flights were late. The study being released Monday said 12 airlines improved from the previous year, but only three airlines had better than an 80 percent on-time rate: Hawaiian Airlines, 90 percent; Southwest, 80.5 percent; and US Airways, 80.1 percent.
American Airlines, the nation's largest air carrier as measured by passengers flown the most miles, had the worst record, arriving on time only 69.8 percent of the time.
The overall rate of passengers denied boarding -- usually due to overbooking -- dipped slightly, from 1.14 per 10,000 passengers to 1.1 in 2008. Jet Blue had the lowest rate for the second year in a row, 0.01 per 10,000 passengers; Atlantic Southeast Airlines had the highest rate, 3.89.
All the airlines did a better job handling passengers' baggage. The mishandled baggage rate fell from 7.01 bags per 1,000 passengers in 2007 to 5.19 bags in 2008.
AirTran Airways did the best job, with 2.87 mishandled bags per 1,000 passengers; American Eagle Airlines did the worst, at 9.89.
The study, compiled annually since 1991, is based on Transportation Department statistics for airlines that carry at least 1 percent of the passengers who flew domestically last year. The research is sponsored by the Aviation Institute at the University of Nebraska at Omaha and by Wichita State University in Kansas.
An overall ranking of the 17 airlines based on their combined performance in four categories is expected to be released Monday.