Under Mannion's 3 1/2-year leadership, the formerly state-owned Aer Lingus became a publicly traded company, resisted two Ryanair takeover bids, and battled labor unions as it slashed its own operating costs.
But Mannion leaves at a time when Aer Lingus is hemorrhaging cash and appears to be losing its toe-to-toe fight on European routes with the continent's No. 1 budget carrier, Dublin-based Ryanair. Aer Lingus surprised analysts last month by dropping its previous forecasts of a return to profit in 2009, citing the sharper-than-expected bite of Ireland's recession, while Ryanair has raised its own already rosier outlook.
"My decision to step down will allow a new CEO to bring fresh thinking and new ideas to the business," Mannion said, adding that he had been privileged "to have led the company through a period of profound change."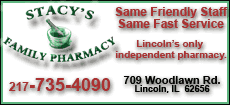 Aer Lingus shares jumped 4.5 percent to euro0.70 ($0.95) as trading opened on the Irish Stock Exchange.
Aer Lingus floated on the British and Irish stock markets in September 2006, barely a year after Mannion took control, at a then-conservative price of euro2.20 per share. Mannion launched ambitious plans to use the hundreds of millions in cash generated from that privatization to prune Aer Lingus' union-controlled work force and buy new Airbus aircraft, which it used to expand both its short-haul European network and its trans-Atlantic routes.
But life as a private company has meant constant conflict with Aer Lingus' neighbor, Ryanair, which stunned Mannion and other Aer Lingus executives by immediately building a major stake.