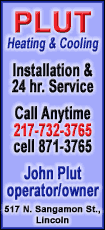 By noon in mainland Europe, Britain's FTSE 100 fell 1.2 percent to 3,944.70, Germany's DAX dropped 1 percent to 4,304.63, and France's CAC 40 slipped 1.2 percent to 2,896.06.
Most major Asian markets suffered losses, tracking overnight selling that pulled Wall Street lower for the first time in five days.
Resurgent fears about the banking sector were partly to blame after influential analysts at Calyon Securities warned America's bank losses could exceed Depression-era levels and that government actions might not help as much as expected.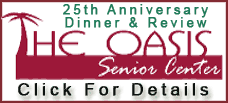 A sense of unease also descended on the markets ahead of quarterly earning results that U.S. corporations will release this month, starting Tuesday with aluminum giant Alcoa. The unraveling of IBM Corp.'s $7 billion takeover deal for Sun Microsystems gave markets more reason for caution.
In Europe, the EU's statistics agency said economic activity in the countries using the euro currency shrank by 1.6 percent in the final three months of 2008 compared with the previous quarter. That is worse than the Eurostat's preliminary estimate of a 1.5 percent drop in gross domestic product, and economists expect economic activity to keep contracting.
"We are about to start the earnings season so there is caution ahead of that," said Stephen Pope, chief global markets strategist for Cantor Fitzgerald. "Market participation is a bit thin because we're in the run-up to Easter, so movements get a bit exaggerated.
"Today is characterized by a defensive mood, a defensive play -- just guard your positions, ringfencing any profits you have made in the last few weeks ahead of the kickoff to earnings season," he added.
U.S. markets were expected to open lower. Dow Jones Industrial Average futures lost 0.1 percent to 7,841 and Standard & Poor's 500 futures were down 1.1 percent to 821.60.
After a four-week bull run that's driven some markets higher by 20 percent or more, investors are becoming more skittish as they brace for another round of selling.
"All the markets have risen sharply in the last few weeks and the markets are overbought," said Peter Lai, investment manager at DBS Vickers in Hong Kong. "Many people are now waiting for news or economic figures as an excuse to take profits, and some of smart funds are already selling."
Japan's Nikkei 225 stock average closed down 25.08 points, or 0.3 percent, to 8,832.85 even as the Bank of Japan unveiled new steps to spur lending and corporate financing amid a painful recession. The central bank also announced it was keeping its benchmark interest rate unchanged at a super low 0.1 percent, as was widely expected.