But the market was poised to go higher if the start of first quarter corporate earnings season showed signs that the worst of a severe recession could be over in the U.S.
Benchmark crude for May delivery fell 63 cents to $50.42 a barrel by noon in Europe in electronic trading on the New York Mercantile Exchange. The contract fell $1.46 on Monday to settle at $51.05.
Oil prices jumped from below $35 in February to above $54 last month as investors speculated that the U.S. will likely avoid a depression this year. But some analysts fear there hasn't been enough evidence of economic recovery to warrant the recent run-up in prices.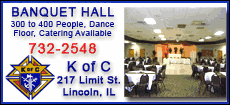 Aluminum producer Alcoa Inc. is the first major company scheduled to announce earnings results Tuesday.
"The broad picture is that of a very weak international economy," said David Moore, commodity strategist at Commonwealth Bank of Australia in Sydney. "I think the lift in oil prices was a little premature."
Crude investors brushed off a dismal U.S. jobs report when it was released on Friday that showed the unemployment rate rose to 8.5 percent in March, a 25-year high. But the accumulation of months of massive layoffs will likely erode consumer demand for the rest of the year, Moore said.
"It's an indication of how weak the U.S. economy is," he said. "Concerns about weakness in U.S. consumption are likely to remain dominant and continue to bite away at the market's optimism."
Moore said he expects the price of oil to drift down to the $40s during the second quarter.