Aluminum giant Alcoa will kick off earnings season Tuesday with its report after the close of the market. The company is expected to report a loss for the period, setting the tone for more dismal reports to come. Analysts and investors don't anticipate the reports to be good, but are hoping that they at least meet or exceed already low expectations.
Investors have been more optimistic in recent weeks, sending the major indexes up more than 20 percent from 12-year lows in early March on increasingly positive news about the economy. Many analysts, however, warned that the earnings reports, which will likely give investors some sense of where the economy is headed over the next several months, could easily upset the market if they are worse than expected.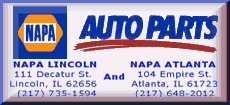 There is little by way of economic data expected Tuesday.
Ahead of the market's open, Dow Jones industrial average futures dropped 94, or 1.2 percent, to 7,822. Standard & Poor's 500 index futures fell 10, or 1.2 percent, to 820.40, while Nasdaq 100 index futures fell 13.50, or 1.0 percent, to 1,298.50.
Stocks had finished lower for the first time in five days on Monday amid anxiety over quarterly earnings reports and fresh fears about banks' balance sheets. Investors were also disappointed that talks for IBM Corp.'s $7 billion deal to buy Sun Microsystems Inc. had unraveled.
Bond prices rose early Tuesday. The yield on the benchmark 10-year Treasury note, which moves opposite its price, fell to 2.89 percent from 2.93 percent late Monday.