Besides banks, there was reduced regulatory oversight, loans to unqualified borrowers were encouraged and people took out mortgages or home-equity loans they couldn't afford.
"We had a big party in this country," said Parsons, a longtime Citigroup board member who succeeded Win Bischoff as chairman at Citigroup.
Parsons' job now is to help turn around the troubled banking giant, as he did as CEO of Time Warner Inc. Citigroup has suffered five straight quarters of losses, including $8.29 billion in the fourth quarter alone.
It has received $45 billion in bailout aid, and the government also agreed to cover a portion of losses on hundreds of billions of troubled assets and loans as Citi looks to right itself.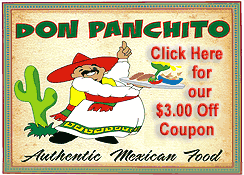 Parsons said as a board member since the mid-1990s, he shares some of the responsibility "for where we find ourselves."
"That's one of the reasons I took this job," he said.
Parsons met briefly with reporters a day before his scheduled speech at the University of Hawaii, which he attended from 1964-68 and where met his future wife.
He'll never forget his first class at Hawaii. The 16-year-old New Yorker decided to wear a suit and tie.
"I sat next to some kid who had a bathing suit and surfboard (that) he left outside," Parsons said. "He was getting sand on my suit. I was like, 'What's up with this?'"
Parsons said it took about a year to embrace Hawaii's culture and atmosphere, which was drastically different from his native New York. And, "after a year, I went local and became sort of a kamaaina (resident)," Parsons said.
He said Citigroup is one of the only true global banking franchises.
"Any time you have these financial crises, the bad news seems to overwhelm all the good news," he said. "But within the envelope, Citigroup is still a very powerful, vibrant, highly profitable, good bank."
Parsons said he's working with management, the Obama administration and regulators to deal with the bad assets.