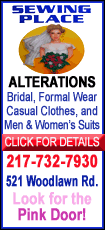 Michael Jordan was elected to the class of 2009 on Monday, set for induction in September with his Dream Team teammates David Robinson and John Stockton. Utah Jazz coach Jerry Sloan and Rutgers women's coach C. Vivian Stringer are also part of a class announced in Detroit, site of the men's Final Four.
Induction is Sept. 10-12 in Springfield, Mass., home of the Naismith Memorial Basketball Hall of Fame.
"I don't like being up here for the Hall of Fame because at that time your basketball career is completely over," Jordan said. "I was hoping this day would be 20 more years, or actually go in when I'm dead and gone."
Jordan's Hall of Fame selection was a slam dunk after he retired as perhaps the greatest player in history. And he gave much of the credit Monday to his college coach.
"There's no way you guys would have got a chance to see Michael Jordan play without Dean Smith," he said.
His soaring dunks, Nike commercials and "Air Jordan" nickname helped stamp him as one the most recognizable athletes around the world. He finished a 15-year career with the Chicago Bulls and Washington Wizards with 32,292 points -- the third-highest total in league history, behind Kareem Abdul-Jabbar and Karl Malone. His final career average of 30.12 goes down as the best, just ahead of Wilt Chamberlain's 30.07.
"Simply the greatest to ever play the game of basketball. He is the one player that each young person in this league should emulate and aspire to become. His work ethic, drive, skill level and competitive spirit were unmatched," Jordan's former Bulls teammate and now team GM, John Paxson said.
Jordan was a five-time NBA MVP, won six championships with the Bulls and another in college with North Carolina. The Tar Heels play Michigan State in the national championship game Monday night.
Jordan will root on the Tar Heels, but had no plans to give them a pep talk.
Tar Heels coach Roy Williams was an assistant with Carolina on that 1982 championship team and was at Monday's induction, where Ty Lawson won the Bob Cousy award as the nation's top point guard.
Jordan retired twice during his career. He first came back to the Bulls in 1994 and won three more championships before retiring again in 1998, then had an ill-fated two-year stint with the Washington Wizards before calling it quits for good in 2003. He's now managing partner of the Charlotte Bobcats.
On Monday, he joked that when he saw Stockton and Robinson he was ready to put his shorts on again.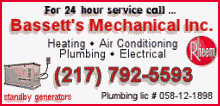 "I always want to be able to have you thinking I can always go back and play the game of basketball and put your shorts on," Jordan said. "Hall of Fame to me is like, OK, it's over and done with."
Jordan won two of his titles in the 1990s against Sloan, Stockton and the Jazz. Stockton spent his entire career with Utah and finished with 19,711 points, and holds NBA records 15,806 assists and 3,265 steals. He also holds NBA records for most assists in a season (1,164 in 1990-91) and highest assist average in a season (14.5 in 1989-90).
"Growing up I never thought about the Hall of Fame," Stockton said. "All I wanted was a chance to go to college."
Utah took Stockton in the first round of the 1984 draft, using the No. 16 pick on a relatively unknown player from Gonzaga who became one of the top point guards.
"I haven't given this much thought over the course of a lifetime," he said. "I'm not sure it quite strikes home until you're standing here."