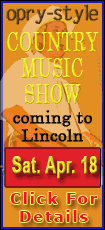 Calipari left Memphis for Kentucky last week after nine seasons with the Tigers.
Pastner, who is regarded to be a strong recruiter, worked one year under Calipari after six years as an assistant at Arizona, where he also played.
During Pastner's time under former Arizona coach Lute Olson, the Wildcats averaged 23 wins per season, captured two Pac-10 regular season titles, advanced to two NCAA Tournament regional finals and made six-straight NCAA Tournament appearances.
In his only season at Memphis, the Tigers finished 33-4 with a Conference USA title and an NCAA regional semifinals appearance.
While in high school and college, Pastner coached AAU squads, following in the footsteps of his father, Hal Pastner, an acclaimed AAU coach in Houston, Texas.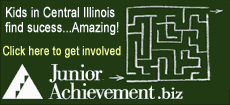 Memphis athletic director R.C. Johnson said last week that he planned to hire a new coach who would "wow" Tiger fans -- one with head coaching experience. Names that surfaced during the search included Tennessee's Bruce Pearl, Baylor's Scott Drew and Florida State's Leonard Hamilton.
Memphis struggled mightily to hang on to Calipari but sought to put the best twist on his departure -- saying the successful program he built was attractive enough to land one of the country's top coaches. Officials also boasted that university supporters would come up with plenty of money to pay a new coach.
Calipari was paid $2.3 million a year at Memphis and now has an eight-year contract at Kentucky worth nearly $32 million.
There was no immediate word on a Pastner's salary.
Calls from The Associated Press to Johnson and Alan Graf, a top member of the university's search team and the chief financial officer for FedEx Corp., were not returned Monday.
University officials refused to name coaches contacted about the Memphis job, but Johnson had said when word got out that Calipari was leaving his phone had been ringing off the hook. However, published reports indicated the search was not going as smoothly as the Tigers' concerned fans might have hoped.