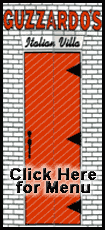 Following a winter of worry about whether the recession would damage attendance, major league baseball returned across the nation Monday.
Atlanta beat World Series champion Philadelphia 4-1 on Sunday night and 26 more teams had been slated to open Monday before bad weather caused a pair of postponements: Tampa Bay at Boston and Kansas City at the Chicago White.
They'll now get going on Tuesday, when Milwaukee and the Giants were scheduled to meet in San Francisco in the last of the 15 openers.
On Monday it was Baltimore 10, the New York Yankees 5; and Texas 9, Cleveland 1 in the AL, with Detroit at Toronto, Seattle at Minnesota and Oakland at Los Angeles at night.
In the NL, it was the New York Mets 2, Cincinnati 1; Florida 12, Washington 6; Arizona 9, Colorado 8; and Pittsburgh 6, St. Louis 4. The night schedule had Chicago at Houston and Los Angeles at San Diego.
Even with economic worries, most openers were sold out despite some chilly conditions.
At Camden Yards, Baltimore took advantage of a wobbly Yankees debut by Sabathia, whose $161 million, seven-year contract is the richest for a pitcher.
Sabathia allowed six runs, eight hits and five walks in 4 1-3 innings. He threw two wild pitches and failed to strike out any batters for the first time since July 2005.
It was an inauspicious start for the high-priced Yankees. After missing a postseason for the first time since 1993, New York spent $423.5 million on free agents Sabathia, A.J. Burnett and Mark Teixeira during the offseason.
Adam Jones and Brian Roberts each had three of Baltimore's 14 hits. Aubrey Huff drove in three runs and winner Jeremy Guthrie gave up three runs and seven hits in six innings.
At Arlington, Texas, the Rangers' Kevin Millwood allowed one run over seven innings in his fourth consecutive opening-day start, and the Rangers scored seven runs in five innings off AL Cy Young Award winner Cliff Lee.
Hank Blalock and Jarrod Saltalamacchia homered for the Rangers, whose 15 hits off four pitchers matched their most in an opener.
"There's that quiet confidence about this team. Not many people share that with us, but that's OK," Millwood said. "We believe in each other. That's how it felt before the game, during the game and after the game."
Texas jumped ahead with four runs in the second off Lee, who allowed only four earned runs in his first seven starts a year ago, then finished 22-3 with an AL-leading 2.54 ERA.
Blalock hit a one-hopper that ricocheted off Lee's forearm in the second.
"It's fine. I got it in the forearm," Lee said. "It'll probably be a little sore, but it'll be fine. I don't think it affected my pitches."
At Cincinnati, Francisco Rodriguez and the rebuilt Mets bullpen protected a slim lead for Johan Santana, who gave up three hits in 5 2-3 innings on a raw, 37-degree afternoon.
Sean Green, J.J. Putz and Rodriguez allowed only two balls out of the infield the rest of the way.
"They deserve all the credit," Santana said. "It's great for us, and it was big for getting the comfort level up," said Santana, whose bullpen blew five of his leads in the ninth inning last season.
Daniel Murphy drove in both Mets runs with a homer and a groundout.