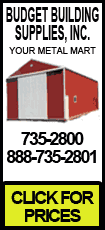 In a game played in 41-degree chill, Ryan Ludwick broke a 2-2 tie with a leadoff homer in the eighth off Tyler Yates, and David Freese added a sacrifice fly off John Grabow (1-0) for a 4-2 lead.
Freddy Sanchez led off the ninth with a double off Motte, a hard-throwing right-hander who won a three-way battle for the closer's job in spring training. Adam LaRoche singled in a run with one out, pinch-hitter Eric Hinske doubled LaRoche to third, Brandon Moss was hit by a pitch and Wilson doubled to left-center on an 0-2 fastball.
St. Louis didn't warm up anyone until after Wilson's hit.
Matt Capps pitched the ninth for the save, sealing the third straight opening-day win for the Pirates, who have finished last in the NL Central in three of the last four seasons. Nyjer Morgan had three hits and two RBIs as the Pirates overcame three errors.
Albert Pujols was 3-for-4 with an intentional walk for the Cardinals.
Adam Wainwright made his first official opening day start, a year after he pitched in an opener that was wiped out by rain after three innings. He allowed two runs and four hits in 5 1-3 innings, and he combined to strike out (seven) or walk (five) nearly half his 25 batters. While the strikeouts were one shy of his career best, he matched his high for walks, set in his final start last season. He even walked Pirates starter Paul Maholm on four pitches.
After Pittsburgh stranded five runners in the first two innings, St. Louis went ahead in the third on run-scoring singles by Khalil Greene and Ludwick following the first of LaRoche's two errors at third.
Wainwright walked his last two hitters, and Morgan hit a two-run single off Trever Miller. Maholm, a career .139 hitter coming in, walked against Josh Kinney in the sixth.