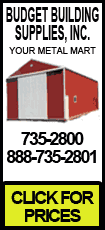 Workers raked pine straw into neat piles, gathered up any stray limbs and put the finishing touches on a course that will be hosting a Masters for the ages.
All ages.
From Gary Player's farewell to an invasion of fearless teens, none of whom seems to realize that youth is rarely served at Augusta, the generational divide is as large as ever for this Masters.
Player, a three-time champion and winner of nine majors overall, announced Monday that his 52nd appearance at Augusta will be his last, the game having long since passed him by even though the 73-year-old South African never lost his passion for staying fit.
"I'm exercising profusely, but it's very difficult," Player said. "The golf course is so long. It is just so long. I mean, I'm hitting a wood to almost every single hole."
Length is not a problem for 19-year-old Rory McIlroy. Or 18-year-old Danny Lee. Or 17-year-old Ryo Ishikawa. They may be too young to order a beer in the clubhouse, but they're all eager to take on Augusta for the first time.
"It's pretty cool to have three teenagers in the field," McIlroy said.
The kid from Northern Ireland made a name for himself with an opening-round 68 at the 2007 British Open. This year, he beat a strong field at Dubai for his first major win. Amazingly, he's already climbed to No. 17 in the world rankings.
"I don't feel like a 19-year-old," McIlroy said. "Obviously I am, but I feel like I've matured very quickly since coming on tour, and I'm sure Danny and Ryo will tell you the same thing."
Lee replaced Tiger Woods in the record books as the youngest U.S. Amateur champion, and he made more history in February when he won the Johnnie Walker Classic to become the youngest winner in European Tour history.
Then there's Ishikawa, who could pass for a rock star in Japan. He won his first Japan Golf Tour event as a 15-year-old amateur and won again last year after turning pro. This week, he's taking time away from high school to play in the Masters.
Anthony Kim, all of 23 and a star of America's Ryder Cup victory, chuckled when someone asked how all those youngsters made him feel.
"I feel really old," he quipped.
Of course, everyone is chasing the man with four green jackets in his collection and plenty of room at home for a few more. Woods won his first at 21 -- the youngest Masters champion ever -- and he's coming off a win at Bay Hill that erased any doubts about the quality of his game after knee surgery.
Woods showed up at mid-afternoon Monday, getting in some work on the driving range and putting green while still in his sneakers. Then, after most of the patrons had headed home on an unseasonably cool day, the world's No. 1 player managed to sneak in six holes on the back nine before giving way to the grounds crew.
Still only 32, he's not prepared to give way to the kiddie corps anytime soon.
But they already have Woods in their sights.