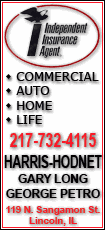 It marked Alcoa's second straight quarterly loss and underscored the deterioration of aluminum-intensive industries such as autos and construction amid the recession. Orders for the metal, used in everything from cars and airplanes to windows and soda cans, began sliding last fall as the world economy weakened. Stockpiles grew, prices plunged and aluminum makers started scaling back production worldwide. Analysts say plants are losing money, and that demand will continue to shrink this year.
Alcoa, the first blue chip company to report earnings for the quarter and considered an indicator of upcoming results from other firms, said its revenue dropped 44 percent to $4.15 billion from $7.38 billion during the same period last year.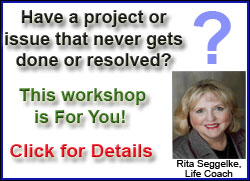 In response to the tough market conditions, Pittsburgh-based Alcoa has taken measures to bolster its balance sheet and lower costs in recent months.
Days before reporting its first quarterly loss in six years in January, Alcoa announced plans to shed 13 percent of its global work force, sell four business units and substantially reduce production.
Alcoa took further steps in March, when the aluminum maker -- the world's third-largest -- cut its dividend for the first time in more than two decades, unveiled plans to sell stock and debt, and pledged to slash costs by more than $2.4 billion annually.
Alcoa, which makes aluminum and uses it to manufacture products such as truck wheels and fighter jet parts, announced the latest of several production cuts last week, saying it would reduce output at a smelter in New York. That move would bring total cuts to about 20 percent of annual output, Alcoa said.
Alcoa's president and chief executive, Klaus Kleinfeld, said in a statement that he expects economic stimulus programs focusing on infrastructure and energy efficiency to create near-term demand for aluminum, and that global trends such as population growth and urbanization will drive demand in the long term.
China remains an importer of aluminum, and "it will need to continue importing to meet their demands," Kleinfeld said in a conference call. But that will be temporary, he said, as China adjusts production and moves toward self-sufficiency. China -- the world's largest producer and consumer of the metal -- has cut aluminum production substantially in recent months after driving global demand for many years.
Kleinfeld said he is not overly concerned about one or more of the U.S. carmakers going into bankruptcy. He said Alcoa's exposure to General Motors, Ford and Chrysler amounts to about $25 million, "so it's really not substantial."