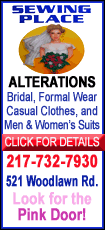 By noon in continental Europe, Britain's FTSE 100 had fallen 1.1 percent to 3,888.89, Germany's DAX slipped 1.1 percent to 4,274.77, and France's CAC 40 lost 1.3 percent to 2,863.87.
Wall Street pointed to a lower open. Dow Jones industrial average futures were down 1.3 percent at 7,665, and Standard & Poor's 500 futures dropped 1.1 percent to 804.90.
Earlier in Asia, investors unloaded shares across most industries -- from financials to energy firms and airlines -- after more overnight weakness on Wall Street that stirred talk of an end to the huge, monthlong advance in global equities since March.
After the close of the U.S. market Tuesday, aluminum maker Alcoa Inc. reported a wider-than-expected loss as prices plunged amid softening demand. It underscored the deterioration of aluminum-intensive industries such as autos and construction amid the recession, and was a bleak opening to the earnings period -- and added to anxiety that the recession's toll on major companies could be worse than many already fear.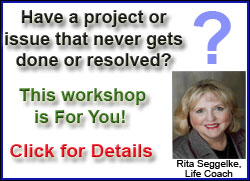 "We're going low mainly on the back of earnings season and I think Alcoa's numbers coming in worse than expected gives us a view of what we can expect," said James Hughes, market analyst at CMC Markets in London. "I think the view is we're going to lose a lot of the rally we have seen over the last four weeks or so in the next three weeks or so."
Oil companies Royal Dutch Shell, Total and BP slipped around 2 percent as the price of benchmark crude fell $1.74 to $47.41 in European trading. The contract for May delivery fell $1.90 on Tuesday to settle at $49.15.
In Paris, shares in Pernod Ricard SA lost 7 percent after the French drinks company unveiled a debt reduction plan that includes raising euro1 billion ($1.3 billion) in fresh capital and selling off its Wild Turkey bourbon brand to Italy's Gruppo Campari.
In Japan, electronics maker Sharp Corp. warned of a bigger loss than first estimated for the fiscal year ended March, its first annual red ink in almost 60 years. Japan's Nikkei 225 stock average fell 237.84 points, or 2.7 percent, to 8,595.01, with exporter shares hurt after the dollar sank below 100 yen. Hong Kong's Hang Seng shed 454.11 points, or 3 percent, to 14,474.86.