"The automotive industry didn't cause this crisis, but is feeling the full brunt of its impact and suppliers and dealers are suffering just as much as manufacturers," he told some 7,000 shareholders gathered in the cavernous Berlin ITB Messe. "Ultimately, nobody will go unscathed by an economic crisis."
Zetsche said the Stuttgart-based company, whose brands include Mercedes-Benz, Smart, Maybach and AMG, was poised to take "all the required measures," to remain strong, including more cost saving and efficiency plans besides the ones it has already announced.
Daimler said it would stick with rigid cost management and reduced labor costs, including management pay cuts, but did not provide a figure on how much savings the plan would create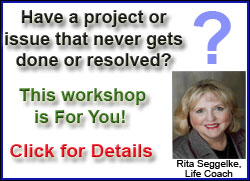 .
Daimler also reiterated it expects a first quarter loss, because of the economic downturn's pinch on the automotive industry, but didn't provide any figures. In February, the company posted a fourth-quarter loss of euro1.53 billion -- its first in two years.
Daimler's full-year 2008 revenue slid 12 percent to euro23.2 billion compared with euro26.5 billion in 2007.
As a result, the company plans to reduce its dividend by 70 percent to 60 euro cents a share compared with the euro2 a share it paid last year.
The company didn't provide a more detailed outlook, citing the uncertainty of the global economy. However, it said the company does expect a gradual improvement in earnings through the rest of this year.
That did not mollify some shareholders, many of whom interrupted Zetsche's speech with protests and condemnations of the performance of the company and its managers. Other shareholders yelled for people in the crowd to "shut up!"