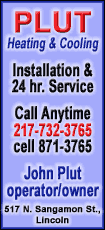 "I felt in my mind from the time that I actually thought about it that this would be the right decision," said Griffin, wearing a black suit, a grey shirt and a tie. "I remember talking to Coach Capel last year after I made my decision of coming back and he said I had the chance to be in this position and I should take it.
"This has been a dream for me. It has been a dream for a lot of guys. I was really comfortable with the decision this time around."
Griffin helped the Sooners win 30 games in a season for only the fifth time in school history, shattering the school records for double-doubles and rebounds along the way. He said it was now time to take his game to the next level.
"It's tough to walk away from something like this but at the same time, it's a big opportunity and I felt like I was ready for it this year," Griffin said.
After declaring last year he would stay at Oklahoma for at least one more season, Griffin said he wanted to be able to contribute immediately in the NBA before he would turn pro. For him to feel like he was "100 percent sure" that he was ready, he said he'd probably have to be in line to be the No. 1 pick in the draft.
Griffin couldn't have done much more to make his case for that spot.
He was honored by The Associated Press and several other groups as college basketball's player of the year after leading the nation with 30 double-doubles and 14.4 rebounds per game while also averaging a Big 12-best 22.7 points. In the NCAA tournament, he was even better -- averaging 28.5 points and 15 rebounds to lead the Sooners to the regional finals, where they lost to eventual national champion North Carolina.
"This is the right decision. In my mind, it's a no-brainer," Capel said. "It wasn't a decision to really debate because it's the right one, and it's the best thing for Blake."
For two days after the Sooners got eliminated from the NCAA tournament on the brink of the Final Four, Griffin was too disappointed to think about the NBA. He then left for Detroit and a whirlwind circuit of awards presentations. When everything settled down, it was time to look toward the future.
"Once I started thinking about it, it was an easy decision," Griffin said.
Griffin got to spend two more seasons playing alongside his older brother, Taylor, after the two teamed up to win back-to-back state championships in high school. At Oklahoma, they helped rebuild a program that was on shaky ground because of NCAA sanctions left over from Kelvin Sampson's telephone recruiting scandal.