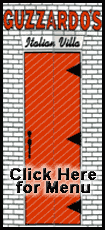 Jason Varitek also homered for Boston in a rematch of last year's AL championship series, which the Rays won in seven games to advance to the franchise's first World Series.
Tampa Bay scored one run off Beckett and two in the eighth off Hideki Okajima before Justin Masterson pitched out of a jam and Jonathan Papelbon got three outs for the save.
James Shields gave up five runs on nine hits and three walks, striking out two in 5 1-3 innings as the AL champions opened their pennant defense completely overpowered by Beckett.
The Red Sox right-hander allowed a third-inning single to Akinori Iwamura and Carl Crawford's sixth-inning double to go with three walks. He struck out Gabe Gross on a 93 mph fastball to end the seventh.
Brisk weather replaced the steady downpour that forced the Red Sox to postpone Monday's game four hours before the scheduled first pitch. The sky was overcast but dry for the makeup, with the wind blowing out toward center.
The Red Sox changed the traditional baseline introductions by having their players come out of the stands, high-fiving fans on the way to the field. The Boston Pops took over the national anthem from singer Seal, who had been scheduled for Monday but couldn't stick around.
After the traditional fighter jet flyover, newly elected Hall of Famer Jim Rice drove out in a golf cart with U.S. Sen. Edward M. Kennedy. The Massachusetts Democrat, who has been diagnosed with brain cancer, went to the mound with the help of a cane and bounced a short toss to Rice; (on the second try, he made it on a fly).
Beckett took care of the first three Rays before Pedroia came up with one out and homered over the Green Monster. Pedroia also walked to start the three-run third, scoring on J.D. Drew's groundout before Jason Bay's RBI single and Mike Lowell's run-scoring double.
But even more welcome for last year's AL wild-card winner was Varitek's homer around the Pesky Pole in the sixth. The catcher, who turns 37 on Saturday, is coming off the worst season of his career and a drawn-out negotiation with the Red Sox before signing a cut-rate deal for $5 million with options for 2010 that could make it worth as much as $10 million.