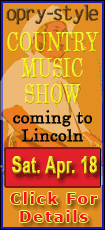 Chris Paul finished with 26 points, nine rebounds and nine assists, and Peja Stojakovic added 24 points for the Hornets (48-29), who not only clinched their postseason berth but stayed thickly in the hunt for home-court advantage in the first round of the Western Conference playoffs.
Dwyane Wade scored 32 points before getting ejected with 1.4 seconds remaining and Michael Beasley added 25 for Miami (41-37), which remained a half-game ahead of Philadelphia in the race for the No. 5 spot in the East postseason chase. The Heat fell three games behind Atlanta for the fourth seed in the East.
West scored from the top of the key, and the Heat -- of course -- gave the ball to Wade. But he lost the ball, never getting a shot away, and Stojakovic sealed it with a pair of free throws with 2.3 seconds left.
West finished with 20 points for New Orleans, which still could realistically finish anywhere from third to eighth in the Western Conference.
Miami was down six when Wade had a three-point play with 1:51 left. His 3-point shot tied it at 87 with 33 seconds remaining, but the Heat didn't score again.
The Heat had led for only 12 seconds all night when Wade found James Jones for a 3-pointer with 2:14 remaining in regulation, a shot that put Miami up 71-69. Wade connected with Jones again in nearly the same spot with 1:03 left, and when that 3 swished, the Heat lead was 76-72.
New Orleans wasn't finished. Paul scored with 13 seconds left to cut Miami's lead to two, and when Wade made one of two free throws with 10 seconds left, the Hornets needed a 3-pointer to tie.
Butler wound up with the ball on a broken play, and his shot from the right wing swished as time expired.
For the second straight game, New Orleans struggled to score in the first half.
Unlike Sunday's home debacle against Utah, it didn't matter.
The Hornets -- who were down 66-39 against the Jazz at intermission two nights earlier -- only managed 40 points in the first two quarters against the Heat. Somehow, that was good enough for a 10-point lead, as Miami sputtered through its worst first half of the season.