Lamar Odom added 15 points and 11 rebounds, Trevor Ariza scored 14 points and Gasol had 12 rebounds to go with his 11-for-16 shooting against overmatched Sacramento. Los Angeles has won four straight since losing back-to-back games in Charlotte and Atlanta.
Spencer Hawes had 21 points and 15 rebounds, Jason Thompson added 18 points and 11 boards, and Francisco Garcia scored 19 for the Kings (16-61), who lost their fifth straight game and have already set a franchise record for most losses in a season.
What once was a heated rivalry between the two California teams has cooled off in recent years as the Kings have fallen from a perennial contender to a lottery regular. There were many Lakers fans in attendance, chanting "M-V-P!" for Bryant throughout the game and booing a "Beat L.A.!" cheer from the Kings contingent.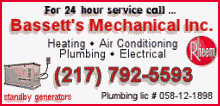 After a first quarter in which the Lakers allowed Sacramento open looks on almost every trip, the game had little resemblance to those heated contests earlier in the decade.
Coach Phil Jackson was so disgusted after the Lakers blew most of a 19-point lead in the fourth quarter of an 88-85 win over the Clippers that he didn't take questions from reporters. He couldn't have been much happier with what he saw in the opening minutes against Sacramento.
The Kings came out firing, making 11 of their first 15 shots to open a 29-17 lead less than seven minutes into the game on a three-point play by Thompson. Sacramento then missed its next five shots but still took a 37-31 lead into the second quarter after Bobby Jackson's jumper with 4 seconds remaining.