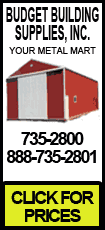 Howard had 13 points and 10 rebounds, but went 3-for-9 from the free-throw line for the Magic, who slipped one game behind second-place Boston in the Eastern Conference standings.
Rafer Alston 15 points and three assists in his first game in Houston since he was traded to Orlando on Feb. 19 in a deal that brought Kyle Lowry to the Rockets. The Magic are 18-6 with Alston as their point guard.
Yao hit two hook shots and another from the baseline over Howard in the first six minutes, while Howard missed his first two shots and coughed up a turnover. The Magic started 4-for-12 from the field, but three of the baskets were 3-pointers and they trailed only 12-11.
Yao then blocked Howard's shot and dunked at the other end, part of a quick 7-0 Houston spurt.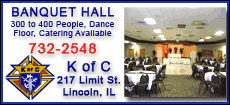 Carl Landry started the second quarter for Houston, his first action since he was shot in the left calf in a late-night altercation on a city street. Wearing an elastic sleeve on his calf, Landry swished his first shot, a jumper from the free-throw line.
With Howard resting on Orlando's bench, Yao and the Rockets stretched the lead to 40-30 in the first seven minutes of the second quarter. Howard returned with 5:19 left in the half, but Artest sank a 3-pointer to give Houston a 13-point lead, its biggest of the game.
Houston outrebounded Orlando 23-20 and held Howard to eight points in the first half to lead 47-38.
The Rockets committed three turnovers in the first three minutes after halftime and the Magic cut the lead to 50-47. Howard did a better job defending Yao in the third quarter and Houston went 8-for-22 from the field (36 percent) with four turnovers.
But the Rockets still headed to the fourth leading 67-59 -- the Magic failed to gain much ground in the third quarter by missing 12 of 19 shots.