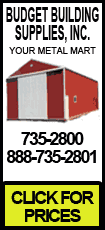 Pujols went 2-for-3 with two walks and also reached on an error after going 3-for-4 in Monday's season-opening 6-4 loss against the Pirates.
Chris Duncan and Yadier Molina also had two-run homers for St. Louis, which pounded out 12 hits against four Pittsburgh pitchers. Joe Thurston and Khalil Greene each had two RBIs. Colby Rasmus went 2-for-4 and scored twice in his major league debut.
Kyle Lohse moved to 4-0 in six career starts against Pittsburgh. He allowed three runs, two earned and five hits in seven innings.
Freddy Sanchez hit a two-run homer and Ryan Doumit drove in the other Pittsburgh run with a first-inning sacrifice fly.
The Cardinals scored all their runs in the first five innings, bouncing back after Monday's difficult loss. With the Pirates down to their last strike, Jack Wilson hit a three-run double to cap a four-run ninth inning off rookie closer Jason Motte as Pittsburgh earned a dramatic victory on opening day.
Duncan started Ian Snell's woes when he hit a two-run homer off the foul pole in right with two out in the first inning. Thurston made it 3-1 an inning later with his first major league hit, an RBI double down the line in right that plated Molina.
After Rasmus singled to right to start the third, Pujols belted a drive over the Pirates' bullpen in left field.