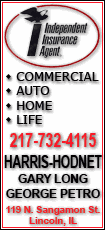 Chicago trailed 2-1 when Thome hit his 542nd career home run, connecting with two outs off Royals newcomer Kyle Farnsworth. Thome homered twice in last year's opener off CC Sabathia, a loss to Cleveland.
The White Sox and Royals were supposed to play Monday, but a forecast of snow, high winds and cold forced them to postpone the game for a day. The conditions were far from ideal on Tuesday, with a gametime temperature of 43 degrees and 20 mph winds blowing through the ballpark.
Thome's shot gave Chicago the win on a day when Mark Buehrle struggled, and it erased a solid outing by Kansas City's Gil Meche.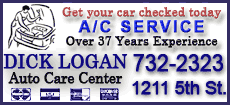 After years of losing, the Royals believe better days are coming. And for most of the afternoon, this looked like one.
Meche pitched seven strong innings, Alex Gordon homered and the Royals were in line for the win until Farnsworth (0-1) came on in the eighth.
Josh Fields led off with a bunt single and moved to third with one out on Chris Getz's single. After Carlos Quentin struck out, Thome homered to center field and a crowd that had been listless went wild, drawing a curtain call from the slugger.
Winning pitcher Octavio Dotel (1-0) struck out the side in the eighth after Clayton Richard threw two scoreless innings. Bobby Jenks pitched a scoreless ninth for the save.
Gordon gave Kansas City a 1-0 lead when he connected off Buehrle in the second. Chicago tied it in the bottom half on Fields' RBI single, and the Royals went ahead in the fifth when Jose Guillen scored on Gordon's force-out.
That looked like it might be enough for Meche, who won 14 games last season. The right-hander allowed one run and seven hits, struck out six and did not walk a batter, but Farnsworth couldn't protect the lead.